Like their farmer customers, U.S. ag equipment manufacturers and dealers are looking for ratification of the U.S.-Mexico-Canada (USMCA) trade agreement and an end to ongoing trade and tariff wars.
With those issues hanging over the industry, July marked another softer month for ag tractor and combine sales, according to data from the Association of Equipment Manufacturers (AEM). Nearly all tractor and combine categories saw steady-to-lower sales compared to the same month a year earlier.
"To keep the U.S. agriculture economy strong, we're encouraging a swift passage of USMCA and continued focus on renewable fuels to help provide some stability for farmers in the months ahead," said Curt Blades, AEM's senior vice president of ag services. "AEM is committed to advocating for pro-growth trade policies and the end to retaliatory tariffs."
A summary of July and year-to-date U.S. sales follows:
Sales of four-wheel-drive tractors were down almost 5% from a year earlier at 203. Year-to-date sales in this category hit 1,447, up 12% from January-July 2018.


U.S. sales of two-wheel-drive tractors were down 0.1% at 21,421, with year-to-date sales up 3.6% at 148,920. Within the category, sales of 100-plus-horsepower tractors fell nearly 10% compared to a year earlier to 1,426; year-to-date sales edged slightly ahead of a year ago at 10,072. Sales of two-wheel-drive tractors in the 40- to 100-horsepower category were the lone segment to show increased monthly sales, up 4% to 5,661 in July; year-to-date sales are down about 0.5% at 34,756. Tractors under 40 horsepower were slightly lower to 14,415; year-to-date sales were up 5.4% at 104,283.


Sales of self-propelled combines totaled 415 in July 2019, down 26% from a year earlier; year-to-date 2019 sales hit 2,513, a 2% decrease over the same period a year earlier. More than 1,400 combines remain in inventory.
Canadian retail sales of farm tractors and combines declined more sharply. Total tractor sales dropped nearly 12% when compared to last July, while sales of self-propelled combines fell almost 44%. For the year, Canadian tractor sales are down 35%, with combine sales down 25%.
AEM is the North America-based international trade group representing off-road equipment manufacturers and suppliers, with more than 1,000 companies and more than 200 product lines in the agriculture and construction-related industry sectors worldwide.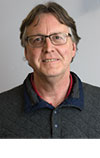 Dave Natzke

Editor
Progressive Forage