Hay inventories stored on farms as of May 1 were the highest in three years, according to the U.S. Department of Agriculture's Crop Production report, released May 12.
All hay stored on U.S. farms on May 1, 2020, totaled 20.4 million tons, up 37% (5.5 million tons) from a year ago (Table 1). May 1, 2019, hay inventories were the second lowest since the USDA began keeping records in 1950.
The higher May 2020 hay inventories can be attributed to increased production in 2019 and slightly lower use to start the year. Production of both alfalfa and other dry hay in 2019 was up about 4% from 2019. In addition, hay "disappearance" between Dec. 1, 2019, and May 1, 2020, was estimated at 64.1 million tons, down less than 1% from the same period a year earlier.
Compared to a year earlier, hay inventories were up in 33 states, down in 12 and unchanged in three. Record-low May 1 hay stock levels were estimated in Rhode Island and Wisconsin.
Several major hay-producing states saw inventories rebound from 2019. Sharpest increases in year-to-year hay inventories as of May 1 were in South Dakota, up 1.15 million tons; Missouri, up 930,000 tons; Kansas, 790,000 tons; and Oklahoma, 610,000 tons. Washington led decliners, down 130,000 tons.
Among the 24 major dairy states, May 1 hay inventories were up 3.2 million tons compared to a year earlier.
Inventories were down in just five, led by Washington. Others were Georgia, New Mexico, Vermont and Wisconsin.
Dairy producers in 18 states started spring with higher hay inventories, led by South Dakota, Kansas, Texas and Oregon. Despite a continued decline in hay acreage, inventories were up 150,000 tons in California.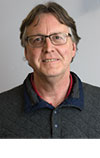 Dave Natzke

Editor
Progressive Forage