The USDA's 2021 Acreage report makes further cuts in anticipated dry hay acreage for 2021.
Acreage devoted to all hay in 2021 was estimated at 51.537 million acres, down about 177,000 acres from the USDA's Prospective Plantings report released in late March.
Read also: Early signs point to less hay acreage in 2021.
Estimates included in the Prospective Plantings report were based primarily on surveys of U.S. farmers conducted during the first two weeks of March. Estimates included in the Acreage report were based on grower surveys conducted during the first two weeks of June.
Biggest declines in estimated hay acreage in June 2021 compared to plans in March 2021 are in areas impacted by the ongoing drought: California (-260,000 acres), South Dakotas (-250,000 acres), Kansas (-210,000 acres), Nebraska (-190,000 acres) and Montana (-180,000 acres).
In contrast, hay growers in Texas (+340,000 acres), Kentucky (+185,000 acres), North Dakota (+170,000 acres) and Minnesota (+130,000 acres) indicated a substantial increase in hay acreage compared to the previous estimate.
The June Acreage report also provides breakouts for alfalfa and other hay, while the March Prospective Plantings report did not. Alfalfa area is forecast at 16.123 million acres in 2021, down slightly from 2020. Area devoted to other hay is estimated at 35.414 million acres, down 594,000 acres from a year ago.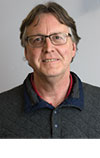 Dave Natzke

Editor
Progressive Forage