Late-May moisture was causing hay quality and demand concerns in many parts of the country, based on regional summaries from USDA's Agricultural Marketing Service. Hay prices got a late-spring bump, but reports of new-crop sales are light as harvest got into second gear.
Alfalfa prices rebound
After bottoming out in February, April U.S. alfalfa hay prices increased for a second consecutive month, according to the USDA National Ag Statistics Service's monthly Ag Prices report, released May 31.
The April 2016 U.S. average price paid to alfalfa hay producers at the farm level was $153 per ton, up $9 from March, but $30 less than a year earlier.
Compared to a month earlier, average prices were up $14 per ton in Minnesota and $5 per ton in Kansas, Montana, Ohio, Oregon and South Dakota. Average prices were down $30 per ton in New York, $20 per ton in New Mexico and $10 per ton in Idaho.
Only Illinois, Kentucky and Ohio reported higher prices than a year ago.
Lowest reported alfalfa hay prices in April were in North Dakota ($76) and Nebraska ($88). Highest prices remained in Kentucky ($225) and New York ($206).
Other hay
The April U.S. average price for other hay was up $4, to $130 per ton.
Wisconsin prices averaged $11 per ton higher, followed closely by Colorado, New Mexico, Oklahoma, Oregon, all up $10 per ton compared to a month earlier. Compared to a month earlier, leading the charge lower were Arizona (-$35), California (-$15) and Idaho, Nevada and Washington (each -$10).
Arizona, California, Colorado, Nevada and Pennsylvania saw other hay prices $40 to $60 per ton less than a year ago.
U.S. hay exports, stocks
U.S. alfalfa hay and other alfalfa products continue to be a shining star in an otherwise cloudy U.S. ag export picture. March 2016 alfalfa hay exports were estimated at 199,809 metric tons, likely a new all-time record for a single month. Exports of dehydrated alfalfa cubes were also a record high. Exports of alfalfa meal were the highest in a year, and alfalfa meal was the highest since June 2013. Exports of other hay saw a little bounce, turning in the highest volume since November 2015.
USDA's latest quarterly Ag Trade Outlook left fiscal year 2016 (FY'16) U.S. feed and fodder export projections unchanged.
Read: March U.S. alfalfa hay exports set all-time high
On-farm hay inventories entered the new growing year larger, as a mild winter reduced the need for extensive supplemental feeding in many areas. All hay stored on U.S. farms was estimated at 25.1 million tons on May 1, 2016, up 3 percent from a year ago.
Read: U.S. hay stocks entering summer mixed
Dairy outlook: More milk, tightening margins
April 2016 U.S. milk production was estimated at 18.00 billion pounds, up 1.2 percent from a year earlier. The increase was built on more cows, up 15,000 compared to a year earlier, and improvement in milk per cow, up 20 pounds from April 2015, to 1,929 pounds per cow.
At 9.331 million head in April, the nation's dairy barns now hold the largest number of cows since December 2008.
USDA projected 2016 milk production to hit 212.4 billion pounds If realized, the 2016 total would be up about 1.8 percent from 2015.
Read: April milk production up as milk cow numbers hit 8-year high and Is 2017 a better year for prices? Milk output expected to climb
With more milk coming, additional price pressure is likely ahead, but we should be nearing the bottom.
April's Margin Protection Program for Dairy (MPP-Dairy) average milk income margin over feed costs fell to just $6.83 per hundredweight, the lowest level in the program's short history. When combined with March calculations, the average margin for the 2-month pay period was about $7.15 per hundredweight, meaning any farmers insured at $7.50 or $8 per hundredweight margin levels will see payments for one-sixth of their annual milk production.
At $15.00 per hundredweight, April 2016 milk prices continued to slide, while feed prices were higher. Feed costs averaged $8.17 per hundredweight nationally, with more than a $27.50 per ton jump in soybean meal and a $9 per ton increase for alfalfa hay compared to March.
Beef cattle outlook
Improved forage conditions combined with growing cattle supplies and heavier carcass weights will boost U.S. beef production. Given a larger 2015 calf crop and expectations of increases in the 2016 calf crop, placements of cattle in feedlots in 2016 and early 2017 are expected to be higher.
For the remainder of 2016, the availability of forage will likely support placements of relatively heavy cattle in feedlots, while moderating feed prices are expected to support finishing cattle to relatively heavy weights.
Read: Got charcoal? Beef numbers ensure a full grill and Beef exports improving, but is a slaughter bubble coming?
Moisture levels improving
USDA's weekly Crop Progress report for the week ending May 29 indicated pasture and range conditions were improving. About 66 percent of acreage was rated good to excellent, up from 64 percent the previous week and 61 percent the corresponding week a year earlier.
States with at least 50 percent of pasture and range acreages in very poor to fair condition included Arizona, Florida, Maine, Montana and New Mexico.
Figures and charts
The prices and information in Figure 1 (alfalfa hay market trends) and Figure 2 ("other hay" market trends) are provided by NASS and reflect general price trends and movements. Hay quality, however, was not provided in the NASS reports.
For purposes of this report, states that provided data to NASS were divided into the following regions:
Southwest – Arizona, California, Nevada, New Mexico, Oklahoma, Texas
East – Kentucky, New York, Ohio, Pennsylvania
Northwest – Colorado, Idaho, Montana, Oregon, Utah, Washington, Wyoming
Midwest – Illinois, Iowa, Kansas, Michigan, Minnesota, Missouri, Nebraska, North Dakota, South Dakota, Wisconsin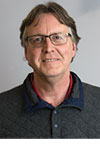 Dave Natzke

Editor
Progressive Forage