It's hard to believe, but with spring just weeks away, planning for the year ahead is well underway. Undoubtedly, high prices will mean corn, soybeans, wheat and cotton will compete for acreage – and irrigation water.
Fertilizer and other input costs and availability will be factors. We'll get a look at USDA survey-based planting intentions and prospective acreage at the end of March. Meanwhile, here's a look at what we do know entering the second week of February 2022.
The USDA's estimates for 2021 hay and forage production are out, with almost all numbers down from a year ago. Year-end, on-farm hay inventories were the third-lowest since 1977. Annual average hay prices were up, especially for higher-quality alfalfa.
Moisture outlook unchanged
Growing season is still on the horizon, and U.S. Drought Monitor maps indicate little change in drought conditions over the past month. As of Feb. 1, about 44% of U.S. hay-producing acreage (Figure 1) was considered under drought conditions, unchanged from a month earlier. The area of drought-impacted alfalfa acreage (Figure 2) increased slightly to 57%. There were no dramatic changes within major forage states or regions.
Hay prices mostly higher
December's average hay prices reflected regional drought-related production shortcomings in 2021. Price data for 27 major hay-producing states is mapped in Figure 3, illustrating the most recent monthly average price and one-month change. The lag in USDA price reports and price averaging across several quality grades of hay may not always capture current markets, so check individual market reports elsewhere in Progressive Forage.
Click here or on the map above to view it at full size in a new window.
Dairy hay
December's average price for Premium and Supreme alfalfa hay in the top milk-producing states jumped $7 from November to $253 per ton (Table 1), the highest monthly average since the USDA began tracking those prices in 2019.
December 2021's average was up $53 per ton from a year ago. For the year, dairy-quality hay alfalfa averaged $230 per ton, up about $28 compared to 2020.
Largest monthly price increases were in Pennsylvania and New York. Elsewhere, prices were up moderately in California, Idaho and Michigan, steady in Texas and Wisconsin, and lower in Minnesota.
Alfalfa
After declining slightly in November, the national average price for all alfalfa hay increased $3 in December to $213 per ton, equaling the average in October 2021 and the highest since July 2014. Monthly prices increased in 14 of 27 major forage states, with double-digit increases in five states, led by Pennsylvania. Monthly average prices decreased in nine states, led by Iowa, Minnesota and Wisconsin.
Year-over-year price changes were noteworthy. Montana alfalfa hay prices were up $120 per ton compared to December 2020. Prices in nine other Northern-tier states located west of the Mississippi River were up $50-$82 per ton.
Other hay
The U.S. average price for other hay dipped $1 in December to $146 per ton. Compared to November, average prices moved higher in 10 of 27 major hay-producing states, with largest increases in Wisconsin and Oklahoma. Other hay prices were lower in nine states, led by Oregon and Michigan.
Year-over-year average prices for other hay were substantially higher in Northern tier and Western states, up $80-$95 per ton in Washington, Montana and Oregon.
Export report coming
The USDA's hay export estimates, including December and full-year 2021 totals, were released after Progressive Forage's online deadline. Check back for an update.
Regional markets
Here's a snapshot of regional markets during the first week of February:
Southwest: In Texas, hay prices were steady in all regions, but trading was limited due to winter weather conditions that blanketed the majority of the state. Northern regions received upward of 2 to 4 inches of snow. The central, northern and eastern regions received rain first, causing ice to accumulate on the roads.
In California, hay trade activity and demand were moderate to good. Retail hay prices were steady to $5 higher. Dairy hay prices were steady with good demand. Hay producers found no resistance on the price of hay from buyers.
Northwest: In Montana, demand for hay continued to be very good, but supplies for sale were light or sold out. Mild weather continued to help ranchers conserve hay. Hay being delivered into the state increased to $315-$345 delivered, a $15-$20 increase from the last few weeks. Brokers of hay are having to look farther away to find hay.
In Idaho, all grades of hay and straw sold steady in a light test. Trade remains slow with good demand as calving season is approaching.
In Colorado, activity was moderate on good demand for horse, dairy and ranch hay. Small squares sold steady to 25 cents higher.
In the Columbia Basin, export hay sold steady to firm in a light test. Trade turned moderate as more supplies became available. Demand remained good as weather issues for shipping returned to normal. Demand for retail hay remained high.
In Wyoming, hay sold steady on a thin test. Most contacts continued to get calls daily as livestock owners looked for hay. Some contacts have limited supplies of 2021 hay, and some have put a load or two on video hay auctions trying to optimize prices.
Midwest: In Nebraska, baled hay and pellets sold mostly steady. There is still some hay left to sell across the state. Those holding inventories may be moving loads if pleasant weather holds. Quite a few cornstalk bales remain.
In Kansas, hay prices remained steady for alfalfa and grass hay, but movement remained slow. Much needed moisture arrived in western Kanas in the form of snow, with more forecast in the southeast.
In South Dakota, all classes of hay sold steady on good to very good demand. Cold winter temperatures increased the need for supplemental feeding. Hay supplies were very limited across the state; a large supply of cornstalk bales were made last fall but are in great demand. With light snow cover, beef cows were able graze cornstalks. Concern remains for the coming growing season as moisture remains scarce.
In Missouri, rain, snow and ice combined with winds and low temperatures made caring for livestock a challenge and cut into hay piles. Supplies were ample going into winter, and the supply of hay was still moderate with prices mostly steady.
In Iowa, alfalfa sold $2-$3 higher while grass sold steady to $3 lower. Cornstalks sold $4 higher. Demand was moderate for a moderate sale supply.
East: In Pennsylvania, prices fluctuated during the week. Alfalfa and alfalfa-grass blends sold between $10-$10 higher and $10-$20 lower.
In Alabama, hay prices were steady with light supply and good demand.
Other things we're seeing
Labor and exports: A recent Pacific Northwest Farm Credit Services quarterly snapshot notes the contract between the Pacific Maritime Association (PMA) and the International Longshore and Warehouse Union (ILWU) expires on July 1. The contract applies to 15,000 LIWU members including longshore workers, marine clerks and foremen at 29 West Coast ports. The previous contract was successfully negotiated in 2019. However, port slowdowns during 2014 negotiations were economically damaging for hay exporters. Given the current labor climate, exporters and their hay suppliers should be aware of the possibility of more disruption this year.


Ports: The latest trade update from Michael Best Strategies indicates port numbers are improving. During the first week of February, there were 83 ships in at the ports of Los Angeles and Long Beach and, for the first time since August 2021, there were no ships loitering inside 25 miles of Los Angeles-Long Beach. Flexport's Ocean Timeliness Indicator, which measures the amount of time it takes a container to leave China and be processed in the U.S., continued to drop off its high, down to 110 days.


Dairy: Milk prices are headed toward eight-year highs, supporting a more optimistic dairy outlook for 2022. Contributing to higher prices, the U.S. dairy herd continues to shrink, and milk production is tightening for the foreseeable future. Declining cow numbers and stagnant milk production per cow held total U.S. milk production below year-ago levels in December and the final quarter of 2021. U.S. cow numbers declined for a seventh consecutive month and were down 132,000 head since peaking in May 2021. We're seeing a "migration" of cows. South Dakota was atop the growth tables in 2021, up 29,000 head from December 2020. In contrast, declines continued in New Mexico, which is down 45,000 cows compared to a year earlier.


Beef cattle: Current cow and heifer levels indicate that 2022 will see continued herd contraction. The USDA's semiannual Cattle report indicated the number of beef cows as of Jan. 1, 2022, at 30.1 million head, down 2% from a year ago. Beef replacement heifers, at 5.61 million head, were down 3% from a year ago. Cattle and calves on feed for the slaughter market in the largest U.S. feedlots totaled 12 million head In January, up 1% from a year earlier and the second highest Jan. 1 inventory since the USDA reporting began in 1996.


Fuel: At the beginning of February, the U.S. regular gasoline retail price averaged $3.37 per gallon, about 96 cents higher than a year earlier; the U.S. average on-highway diesel fuel price was $3.85 per gallon, up $1.10.


Trucking: At $3.10 per mile, national average spot flatbed hauling rates declined slightly to start February. Regionally, rates hit $3.42 per mile in the Midwest, according to DAT Trendlines. Elsewhere, rates averaged $3.19 in the Southeast, $3.13 in the Northeast, $2.93 in the West and $2.99 per mile in an area covering Texas and adjacent states.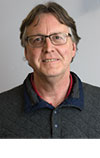 Dave Natzke

Editor
Progressive Forage