The Treaty of Versailles officially ended "The Great War" (as it was then known) on June 28, 1919. In November 1919, President Wilson proclaimed Nov. 11 as the first commemoration of Armistice Day.
A resolution passed by the U.S. Congress in 1926 officially established Nov. 11 as Veterans Day and stated, "… the recurring anniversary of this date should be commemorated with thanksgiving and prayer and exercises designed to perpetuate peace through good will and mutual understanding …"
Many good compromises end with such treaties – even compromises between husbands and wives (especially husbands and wives …) such as the treaty Martha and Jacob Megehee brokered with each other. They refer to it as "the five-year deal."
Jacob and Martha both grew up in southern Mississippi. Like most rural Mississippi families, Jacob's parents raised beef, dairy and hogs on the banks of the Pearl River swamp. Martha's family farmed not far away and raised cattle and grew tung trees (which produce nuts from which to extract tung oil used in making paint products; it was a big industry for Mississippi until Hurricane Camille wiped the crop out in 1969). After high school, Jacob headed to Mississippi State University for a dairy production degree. He intended to make his living in dairying, but first, he would serve his country as his father and brothers had done. He finished college in 1963 and went straight to Army flight school.
Jacob's first tour of duty stationed him in Germany flying medevac helicopters with the Army Medical Service Corp. "Although we weren't at war, we supported military personnel and their dependents, as well as civilians who were supporting the military – like school teachers and others – by flying people from around Europe to U.S. hospitals," he says. During that time, Europe was still suffering from poverty created during the war years. Jacob's other duties included those of a test pilot and maintenance officer.
"And when you fly, you see a lot of country," Jacob says. Spying pastures from above, he was mesmerized by the Europeans' ability to grow grass and graze dairy cows. "They cut the hay and put it on hayracks in the field to dry, to keep it off the ground. They were behind the times in technology and equipment, but it worked," he says. "And in the Netherlands, Holsteins grazed and the farmers had portable stanchions to milk the cows in the pastures wherever they happened to be grazing. In the stanchions, the cows were receiving about 1 pound of soybean oil meal, with nutritional supplements – calcium, phosphorous, magnesium and other necessary elements."
He earned $222 per month for service pay as a second lieutenant in Germany, received $47.88 for subsidized government housing and $110 for flight pay. "It was good money," he says, "and we can pinch pennies pretty good." Eighteen months later, he was promoted to first lieutenant and then went on to become captain, with subsequent pay increases. Slowly, he and Martha built their nest egg.
By the time Jacob began his second tour of duty in 1968 and was headed for Vietnam as a Medevac helicopter pilot, they had saved $10,000 and were looking for farmland in Mississippi to purchase and then rent to others while he was away. They were able to buy 329 acres for $220 per acre. In Vietnam, Jacob logged 2,004 hours and received numerous medals.
After the Vietnam tour, they were stationed at Fort Rucker, Alabama, with the aviation test board until 1970. At that point, they bought 93 steers from an order buyer to graze the farm. Jacob kept the 328-pound steers ($0.27 per pound) from March to April of the following year (13 months) and sold all at an average weight of 980 pounds ($0.29 per pound), with no hay and only free-choice minerals offered. "I've heard God takes care of little children and fools, and I fit that category, I guess," Jacob says, noting what good fortune he'd had with his first run.
Jacob explains how things have changed: "An acre and a half can carry a cow-calf pair, but then you need about three-quarter acre of hay to put the cow through the winter, so that was a 495 dollar investment per pair back then, and it used to be you could make that money back. Today, that same 2 and a quarter acres at 3,500 dollars per acre equals an investment of 7,875 dollars per cow-calf pair, and we only get about a dollar sixty per pound for steer calves now. So with cattle, we're going backwards now because the land value is going up at a greater rate than our product value. That's why most cattlemen now have an outside job – because the cost of land is so high."
When Jacob left full-time military service in 1970, he started graduate school in ag economics where he was able to earn $200 per month as a graduate assistant. He also had money from the GI bill to help support his wife and two children; plus, he was flying three weekends a month in the Army Reserves. (He served in the reserves for 22 years, eventually retiring as a full colonel.)
He graduated with his masters degree in May 1972 and began work on his doctoral degree, but there was a hitch – the land across the road from their farm became available to rent but that would mean more cows, and he was already stretched pretty thin. The only way they could make it work was if someone was living nearer the cows full time to keep an eye on things. But there wasn't a house on the farm, and Martha said she was "absolutely not living in a trailer" in tornado alley, as trailers were just tornado magnets.
"So I promised her if she would live in a trailer on the farm for five years, I'd build her a house. If we couldn't make it on the farm by then, I promised her I'd sell it all and move to town," Jacob says. And the five-year deal was born.
"We were the original 'little house on the prairie,'" says Martha. "We had no yard, and you had to be careful where you stepped when you went outside, but the kids loved it."
And five years later, they built a home on the farm, but the farm wasn't without its challenges. The farm has 140 acres of bottomland that often floods in the winter. It originally had quite a bit of fescue. Then when they started sending their steers to feedlots in west Texas, the feedyard operators called them and asked what was wrong with their cattle. "The switches on their tails were falling off, some had crippled hooves, and they had rough hair coats," Jacob recalled, then added, "It was the fescue." So he started a program to switch his pastures to bermudagrass.
Today, the Black Belt Prairie pastures host dallisgrass, common bermudagrass and crabgrass. "If you fertilize and maintain a healthy pasture adapted to your area," Jacob says, "it's better than spending money on the chemicals to burn out invasive species." And while pasture grazing is preferred, Jacob says, "I need about 90 days of stored hay because December, January and February are tough. Some in the industry want us to feed frosted grass and move a fence every day, and maybe that works in some places, but frosted grass is a good way to starve a cow and that's a cold, hard fact."
Ideally, the recommendation is to cut hay at 28 days, and that can yield 12% protein and a TDN (total digestible nutrient) score of 57%. But the reality is, they run into a rainy period and might have to go 40 days without cutting hay just to get it dry, "and at 40 days it's more like 8 percent protein and 53 percent TDN," Jacob says. "Nonetheless, if I have a ton and a half stored for each cow, I know they'll have good feed through the hard months."
Megehees have tried five different hybrid bermudagrass varieties, but Jacob says, "It takes a lot of potash. To make hay, you have to add a lot of potash and nitrogen, in the same ratio. We can get four to five hay cuttings."
Their operation expanded at one point to include row crops on over 1,000 acres, but with a teaching position at East Mississippi Community College and flying in the Army Reserves, they decided bigger is not always better. They eventually cut back on row crops and herd size to be able to handle the work with little outside help. Today, they're strictly a grass and cattle operation with 140 cows, holding 72 heifers for fall sales, with 70 weaned replacement heifers for next year's breeding season.
They use black Brangus bulls in the breeding program. (While Jacob claims no particular affinity for black cattle, Martha says, "Those black cows turn green on sale day.") Steers are trucked to feedlots at 750 to 800 pounds, and weaned at least 60 days prior to shipping. Jacob believes by holding the cattle 60 days after weaning he can get them trained to eat from feed troughs and make sure there aren't any health problems. With healthy cattle, he is able to retain ownership and pocket the profits.
It's been quite a journey from Army flight school to the quiet, beautiful green pastures that nestle Jacob and Martha's picturesque home and flower gardens in the Mississippi hills. There are medals Jacob earned that can be held in the palm of his hand (five Purple Heart medals, a Silver Star, a distinguished Flying Cross, a Bronze Star, 27 Air Medals and an Air Medal with Valor device), but there are also medals Jacob and Martha have earned that can only be held in their hearts – their love for their family, their land, their service to others and their community, and their years spent growing the farm together.
PHOTO 1: Even in the rich Black Belt Prairie soils, the Megehees would rather fertilize pastures and hay ground than fight invasives with chemicals.
PHOTO 2: Martha and Jacob Megehee
PHOTO 3: Common bermudagrass is the backbone of Megehees' pastures, with crabgrass and dallisgrass interspersed.
PHOTO 4: As a young adult, Jacob Megehee thought he'd spend his days dairying, but after the success of his first set of grazing steers, he never looked back.
PHOTO 5: Megehees converted fescue pastures to bermudagrass after suffering herd health issues with fescue. Photos by Lynn Jaynes.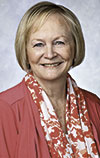 Lynn Jaynes

Editor
Progressive Forage