If you've been producing in any aspect of agriculture for a while, it is not a surprise that input costs can fluctuate from year to year. Knowing what to expect annually and budgeting correctly can be a challenge for all producers, no matter how many years they've been in the industry.
Knowing what to expect from input costs can help a production minimize expenses in order to maximize profits. Interest rates, custom rates, labor, power costs, fuel, fertilizer, chemicals, seeds and cash rent can all be incurred as input costs. Here are some specifics to watch for in the coming year:
Production costs
Seed prices saw a slight increase from 2018 for 2019 and are expected to remain consistent into 2020. Most other production inputs decreased slightly from 2018, including pesticide, fuels and oils, electricity, fertilizer, lime and soil conditioner. Production costs for 2020 are projected to stay in the same range as 2019 prices, and any change that occurs is not projected to be drastic. Feed costs for cow-calf operations are projected to see a slight increase in 2020 but remain statistically the same as 2019.
Labor costs
Labor costs continue to rise and are projected to remain an issue for those in agriculture. As the national unemployment rate drops, cost of labor increases. Additional immigration policy implementation and H2A changes make labor the biggest unknown input costs facing producers. Labor costs are projected to rise, and producers may struggle finding the amount of labor needed at a reasonable cost. Labor costs are projected to continue to increase in 2020 as these issues continue.
Interest rates
U.S. agricultural interest rates are rising and are causing more producers to turn to high interest rate loans that are putting more risk into the operation. Real estate loans increased on average 44% from 4.53 in 2018 to 6.53 in 2019. Operating loan averages also increased from 4.64 to 5.61 (20% increase). Feeder livestock averages increased 17% from 4.48 to 5.23. Farm machinery loan averages increased 32% from 4.48 to 5.90. Interest rates are expected to continue to increase in the coming year.
Trade issues
In addition to labor issues, export and trade issues will have a major impact on commodity prices in the coming year.
Rising prices in inputs affects net farm income and increases the overall cost of production, reducing a producer's profit margins. Coupling this with commodity prices could mean trouble for some producers that rely on a small profit margin. Producers may want to consider purchasing contracts for inputs to lock in costs.
Recent and historical reported input costs can be found at the USDA website.
—Compiled from a presentation by University of Idaho Extension Ag Outlook Seminar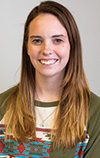 Joy Hendrix

Editor
Progressive Forage
PHOTO: Illustration by Kristen Phillips.