Discounts offered by input suppliers offer an opportunity to manage farm costs. Seed pricing can be difficult to evaluate; a producer must weigh early pay discounts, volume discounts and base prices.
Most seed companies offer discounts for early cash purchase beginning as early as September and declining to zero by early winter. Volume discounts are common: Prices are much lower if you limit the number of companies you work with. Financing options are almost always available, with their own schedule of discounts and fees.
Furthermore, companies offer a plethora of additional discounts: early delivery, new customer, growing customer, loyalty, multiyear commitment and other incentives. By comparing discount schedules from several companies, we can make some general observations regarding early pay discounts, volume discounts and financing options. The bottom line is: Lock in seed purchase early, and carefully evaluate different financing options.
In creating a hypothetical discount schedule, we chose five dates and averaged the discount rates of each company. Our base is no volume discount. An average seeding rate of 32,000 seeds per acre is used for the conversion between acres and units of seed corn. We used the threshold of 500 acres (200 units) of corn as our "volume discount."
Table 1 shows early pay discounts with different volume discounts.
Our dates of Sept. 15, Nov. 1, Dec. 15, Feb. 1 and March 15 are representative cutoff points; the Sept. 15 cutoff was the earliest we observed. Early pay discounts decline gradually in the fall but more rapidly in the winter. By mid-March, most companies no longer offer an early pay discount. For farms that buy seed in early fall and have some type of volume discount, even with just these two types of discounts, prices should be nearly 20% lower than the base.
Most seed companies offer financing under a separate discount schedule. Locking in financing early and obtaining a volume discount can lead to discounts from the base price in the range of 15%, which still offers meaningful cost savings. The difference between the early pay cash discount and the early financing discount is the same in each time period – about 5%.
This differential may help cover the costs companies pay to offer financing. Interest costs for seed companies (often prime to prime plus 1%) are comparable to those currently being offered on operating lines from traditional lenders (i.e., Farm Credit and commercial banks). As such, the lower discount on the seed base price is the main difference between seed company financing terms and traditional lenders.
We use the Ohio State University Corn Silage Production Budget from 2018 to determine silage corn costs. Using a seeding rate of 32,000 and a $280-per-bag cost, our per-acre cost is $112. This price is a placeholder where producers can input their own price when determining the magnitude of discounts.
For the sake of simple illustration, our price doesn't represent the diversity of specialty forage varieties, like BMR, which may have different prices. Figure 1 shows a $20 difference between the no-discount price and the combined early pay cash and volume discounts.
We also compare both early pay and early financing discounts with different financing options.
Figure 1 illustrates a cost advantage for a producer who can utilize the early pay cash discount through cash reserves or traditional lender financing. The difference between the discounted price of the early pay cash discount and the early financing discount is over $5. We assume a simple amortization using a 5.25% interest rate and that, for all financing options, the loaned funds will be carried the entire period and repaid in full on Dec. 15.
Some companies provide promotional financing with preferable rates, which is illustrated by "Early Financing Price – Prime – 2%." Only promotional financing rates very close to zero would provide a better price than using an operating loan from a traditional lender to lock in the early pay cash discount.
In light of the routine challenges and decisions facing producers, we are only highlighting one simple potential cost minimization opportunity; however, it may be meaningful. If a producer is not concerned about financing, they can still communicate with their loan officer about the potential opportunity surrounding early pay discounts. "Intentionality" is rewarded in the relationship lending norm of the agricultural credit market.
A clear representation of the potential gain of the early pay cash discounts may influence a lender to extend or increase an operating loan to experience the benefits presented. If a producer is aware of potential challenges with procuring financing, it would be advantageous to evaluate early while there is still time to take advantage of company-provided early financing discounts. Some companies may internally "subsidize" their financing programs, which may be advantageous for some producers. Any promotional interest rates should be evaluated in combination with other terms.
Base price and the assortment of other discounts are also important for management decisions. Further, negotiation is possible in nearly any business transaction: The maximum discount may be larger than the 20% price differential for early pay and volume discounts. Incentives such as trips or merchandise may factor into some decisions.
For producers who have trouble "spending money on themselves," such incentives may be meaningful. Ultimately, by utilizing seed discounts, a producer can reduce costs and help create some financial slack to minimize potential income shocks. Early seed corn procurement can easily lead to a $20-per-acre differential, even without accounting for base price and other discounts.
What is $20 per acre worth or equivalent to?
Buying a better forage variety


Genetics for the herd of tomorrow


An army of local high-schoolers for help covering the bunker
The potential savings from careful, early seed purchase is worthwhile. Evaluating financing options by late summer or as soon as possible is advisable.
For more details on our approach, see our Farmdoc Daily series – FarmdocDaily, Seed corn costshow large are the discounts.
Chad Fiechter is a Master of Science student in the Charles H. Dyson School of Applied Economics and Management at Cornell University.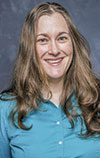 Jennifer Ifft

Assistant Professor
Charles H. Dyson School of Applied Economics and Management
Cornell University