Imagine a contest at a local livestock show where attendees are asked to guess the weight of the prize-winning animal. Nearly everyone will fail to get it precisely right. But what if you averaged everyone's answers?
Turns out, that's exactly what renowned English statistician Francis Galton did at the annual West of England Fat Stock and Poultry Exhibition in 1906. When he averaged the 787 guesses, he found the answer of 1,197 pounds was surprisingly close to the true weight of 1,198 pounds.
James Surowiecki begins his 2004 book The Wisdom of Crowds with this example of how crowd-sourced wisdom can be quite accurate. Surowiecki makes the case that the impartial judgement of a large group of individuals can get rather close to the true answer when averaged en masse.
A group of members from the American Forage and Grassland Council (AFGC) sought to test that principle in coordination with a celebration of AFGC's 75th anniversary. They conducted an online survey of AFGC's membership with the intention of ranking a group of 32 management practices on the basis of their efficiency and economic viability.
Their objective was to identify those forage management practices that are viewed as most impactful, with a goal of providing information that could inform researchers, extension educators and business developers about potential opportunities in the forage industry.
The survey
A description and link to the online survey was sent to the 2,619 members of AFGC who had provided email addresses, and 17.2 percent provided responses within the two weeks the survey was available. Of those who responded, 50 percent were active forage producers, 37 percent were part of the industry's public sector (e.g., extension specialists/agents, researchers, conservationists, etc.), and 13 percent were associated with industry's private sector (e.g., salesmen, consultants, service or product providers, etc.). These percentages and the geographic distribution of responses closely mirror those of AFGC's membership (Figure 1).
The survey consisted of a series of questions asking participants to rank 32 predetermined management practices on the basis of their perceived economic efficiency on the individual's farm or farms in their area. They were asked to rate these 32 management practices for economic efficiency and their real or potential effect on net farm income.
The results
The rankings of these 32 management practices are sorted from highest to lowest in Table 1.
Click here or on the image above to view it at full size in a new window.
(A more detailed table is available online at American Forage and Grassland Council) One of the management practices that clearly rises to the top is testing and management of soil fertility. Many within the forage industry recognize the importance of the soil's contribution to production success. Soil testing was ranked within the top five, regardless of what sector of the industry they came from or the principal forage system they used. Similarly, correcting soil pH was likewise consistently ranked in the top 10 by all sectors.
There was an interesting difference in how the respondents rated the economic efficiency of grazing system intensity. Rotational grazing, defined in the survey as having moderate rest periods with moves once or twice per week, was highly rated. However, across all sectors and forage base types, the economic efficiency ratings were significantly higher for rotational stocking compared to the adaptive, multipaddock (AMP) grazing strategy, which was defined as using moderate rest periods and seven or more moves each week.
Both the rotational stocking and AMP systems were rated significantly higher than the "mob grazing" strategy that uses long rest periods, high stock density and multiple moves each day.
Improvement in establishment techniques and tools was the management issue that rounded out the overall top five. This high rating was most heavily influenced by high ratings by the responding producers. While the other sectors saw better establishment systems as being valuable, producers rated it higher than most other sectors. This suggests research and extension efforts that develop and teach new establishment methodology and businesses that provide products aimed at improving establishment success could expect to find producers willing to adopt new techniques and tools.
Be cautious of weighting public opinion too heavily
Though these data reveal much about the forage industry's collective opinions on these practices, one should be very cautious in interpreting this data. It would be naïve to assert these practices' ratings are precisely in line with their importance in the real world. For example, many of us who work closely with forage producers know from experience several practices that failed to rate in the top 10 in this survey often result in more than a 10 percent increase in net farm income (e.g., converting toxic to novel endophyte tall fescue, supplementing low-quality hay during the winter and irrigating pastures and hayfields).
Biases for and against a particular subject can taint survey results. While sociologists and business writers like James Surowiecki assert crowd-sourced opinions from a large group of experienced individuals can reveal much about reality, it is important to realize impartiality in those opinions is key. Public opinion is fickle (ask any political pollster) and subject to irrational groupthink (ask any stockbroker). While interesting and somewhat informative, one must be cautious when using these or any survey results.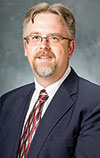 Dennis Hancock

Professor and Forage Extension Agronomist
University of Georgia