This year has seen several developments in legal issues impacting not only hay and forage operations but all agricultural operations, from the legalization of hemp to continued battles over "Waters of the U.S." Let's look at the top five developments in agricultural law in 2019.
1. Expanded hemp production
The 2018 Farm Bill made growing hemp possible nationwide by removing it from the Controlled Substances Act. The Cannabis sativa must have less than 0.3% tetrahydrocannabinol (THC) on a dry weight basis to qualify as hemp. In 2019, we saw states waiting to see how the USDA would implement this provision of the farm bill. In October, the USDA announced the interim rule for hemp which will require states and tribal governments to develop plans for USDA approval, and states have now begun this process.
In states where hemp production was already allowed under the 2014 Farm Bill, we have begun to see several complaints about potential nuisances caused by hemp growing and processing. Some states have started to debate whether their right-to-farm laws protect hemp growers and processors. Falling under the right-to-farm law will not always be an easy determination and will depend on each state's right-to-farm law. This new industry is going to present other legal issues as it becomes more of a mainstream crop to grow.
2. Right-to-farm challenges
All 50 states have some variation of a right-to-farm law, which is a defense to a nuisance suit. In 2018, the North Carolina hog farm litigation made the news with verdicts against Murphy-Brown LLC totaling millions of dollars. Those trials continued into 2019, with an appeal filed challenging the decision that North Carolina's right-to-farm law did not apply in these cases. The Fourth Circuit Court of Appeals will hear this appeal in early 2020.
2019 saw state courts upholding valid uses of the right-to-farm defense. In Indiana, the court of appeals found that a recently established hog farm could use the right-to-farm defense. Neighbors had claimed the farm was a nuisance, but the court agreed with the farm owners that it was not a nuisance and was located in an agricultural area. The court also highlighted that the proper time to challenge a newly established hog farm was during the public comment process of the permitting process, not after establishing the farm. None of the complaining neighbors had participated during the public phase of the permitting process.
Right-to-farm laws have also gone international during 2019. The Parliament of New South Wales in Australia recently passed a right-to-farm law, creating a nuisance defense for qualifying farms in New South Wales similar to that of many American farms.
3. Roundup litigation
Jury verdicts made headlines in 2019 which involved parties claiming that years of using Roundup or glyphosate has caused cancer. In many instances, these cases have resulted in millions of dollars for the plaintiffs. There are several cases filed in state courts, and currently a federal class action suit is being heard in the U.S. District Court in San Francisco. The federal class action presently has more than 1,900 lawsuits pending. The federal district judge hearing the class action suit has ordered Bayer and the plaintiffs into mediation. We will have to wait and see what the outcome is in 2020.
Even though these particular lawsuits currently focus on Bayer, producers should not ignore them. These lawsuits may require landlords and tenants to preemptively include language in leases indemnifying the landlord for use of glyphosate on the leased property or alternatively, landlords limiting their usage. Producers may wish to examine insurance policies to determine covered claims related to glyphosate's use.
Producers have much to think about: Are employees properly trained, and do they have the proper equipment to utilize glyphosate on the farm? Should the farm consider enrolling in state workers' compensation insurance programs? These lawsuits should get producers to think proactively about how to limit potential legal liability.
4. Greenhouse gas emissions
A Minnesota state court recently held that a state agency should have considered the potential impacts of greenhouse gas emissions from a proposed dairy expansion before approving the dairy's discharge permit. Before granting the permit, the state agency had to complete an environmental assessment required under state law.
During the public comment period, a number of comments were made asking for the state to consider the potential greenhouse gas emissions from the dairy expansion. The state never dealt with these comments and approved the dairy's permit. The commenters challenged the approval, and the court of appeals agreed that the state agency should have dealt with the greenhouse gas emission comments before approving the permit.
While the state may still approve the dairy's permit, the state agency must now handle the greenhouse gas emission comments before granting the permit. Although this is just a decision out of Minnesota, we should pay attention to this decision because this may happen in other states as well. As we move forward into 2020, it will be interesting to see if other states follow the same outcome as this Minnesota court.
5. Clean Water Act
Legal challenges around the 2015 definition of "waters of the U.S." continued in 2019. In September, the Trump administration announced a repeal of the 2015 definition, the first step of a two-step process, with step two being a new Waters of the U.S. rule expected to be published by the EPA and the Army Corps of Engineers in late 2019. This new rule, once announced, will not end the legal challenges, and we should expect new legal challenges to the new rule once it is finalized.
As you can see, a number of these issues are not settled, and we can expect additional developments in 2020. We will also see new legal issues arise, which we may not have considered. Agricultural law is a field that is always developing.
Getty Images.

Note: This is not legal advice.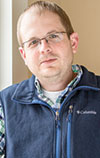 Paul Goeringer

Senior Faculty Specialist and Extension Legal Specialist
University of Maryland