Diesel-powered pickups have been around for a long time, but in the last 30 years or so, their popularity has simply exploded. Their application on the farm is well documented. Their power plants offer great low-rpm power, durability, reliability and fuel mileage.
That said, many diesel trucks and their owners like the raw power their trucks have with a diesel engine.
Recently, several companies have unveiled smaller versions of their top-performing trucks, and their popularity has grown exponentially. So the question becomes: "Is a smaller diesel truck for me?" There are several features to consider, but as an owner of one of these "little brother" diesel trucks, I will offer some of my personal observations on the subject.
As a county extension agent, I drive over 1,000 miles per week between looking at dying trees, inspecting growing calves and hauling 4-H'ers and their projects around.
Mileage, durability and reliability are musts for me. I traded a ¾-ton pickup in on my little diesel; it had been a great truck, but "had" is the key word here. I had spent $6,500 in parts in its final 18 months, and it was living in the shop more than I cared for it to be.
While my old truck got decent mileage (19.5 mpg), my new little buddy gets over 24 in all-around performance and closer to 28 on the interstate. The net result is a $500 to $1,000 reduction in my fuel bill each month; that in and of itself will pay for a truck.
My old truck was pretty fancy for its day, but my new truck offers many gadgets that have become standard in most new pickups. Things like back-up cameras and parking sensors were the stuff of dreams in the late '90s when my first diesel truck was ordered. I have another full-sized diesel truck, a 2007 model, and it is amazing how quickly I wished it had a few of those bell and whistles on it as well.
Smaller-version diesels are not without their issues, however. My new truck has the DEF system – which is standard fare on all diesel trucks now so that is not really an issue – but it does require a much more expensive synthetic motor oil, and the filter is not available yet from most neighborhood parts stores.
Changing the oil is about three times more expensive; however, the oil change interval is three times longer than my old truck, so that is pretty much a wash.
The real issues are intertwined with the nature of the truck itself. It is smaller. A little diesel shines when you are using it to run around "hauling sunshine," but that ends when you are towing anything of any size. In comparison with my dually, my larger truck actually gets better mileage towing than my new truck.
Its larger engine simply doesn't have to work as hard to get the same job done. Add in the fact that a larger truck also packs larger brakes and heavier components, and it is an easy decision. When a trailer is involved, "big brother" comes out of the garage.
Another issue with a smaller diesel is the same reason it took them so long to get into production – they weigh a good bit more than their gas-powered brethren. I ordered my new truck, and when it arrived there were some changes made at the factory that were not to my liking.
It ended up saving me some money, but the reason why my order was altered was because the truck had reached its limit weight-wise for a half-ton pickup.
So buyers beware. If you desire a great deal of options on your trucks, you may have to stay with a larger diesel model simply so it can legally be manufactured and fit in its gross weight limit. In the case of my new truck, with its engine and interior package, the options I could add were limited to 140 additional pounds. Those add up quickly.
Personally, I order premium interiors. It's not so much a question of luxury as durability. Generally speaking, pricier interiors are more heavily made. OK, there may be exceptions, but one thing is for sure – cheap interiors are just that … cheap.
In premium interiors, the stitching is tougher, and the materials are as well. The result is a longer-lasting interior that, many times, is easier to clean. My passenger list often includes two springer spaniel dogs, so a tough interior that wipes clean is a great plus.
Once again, though, premium interiors actually add weight to the truck, so a little diesel with a premium interior piles up the weight in a hurry. Of course, the extra weight also bleeds off some of its fuel efficiency as well, so it is a personal decision to compromise.
Finally, one thing I have come to like about my little buddy is the fact that it is little. It turns tightly and as an over-6-foot-tall man, I can reach any place in the little diesel's bed with ease. Because it is not as effective as a towing truck, I purchased my first bed cover and really like having a 6-foot "trunk" to stow supplies and haul them in any weather condition.
And while it is little outside, my particular truck is huge inside. The rear seat has a tremendous amount of room in comparison to either of my larger diesel trucks.
So is a "little diesel" for you? To borrow a phrase from my ag law professor at Virginia Tech, "It depends." Your particular application will help determine which truck is best for you and which truck is worth the purchase price.
If you are looking for a truck to use for parts runs, haul the family on vacation and reduce your fuel bills, a small diesel may be a great choice. If you are looking to a little diesel to pull (and stop and steer) your 30-foot gooseneck with a load, you may be disappointed (and you also may make the local newspaper in a bad way).
As I learned from my father and passed along to my daughter, "It is much easier to wait, save and pay for what you want than to sell yourself in the future on the truck you settled for." When buying a new truck, tractor or any piece of equipment, ask for opinions, but in the end buy what you like the most. After all, you are the one paying for it.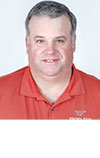 Andy Overbay

Extension Agent
Virginia Cooperative Extension