It was only a matter of time. Uber has extended its services from the taxi division to include truck freight, via an app on your smartphone.
The service, launched mid-May, connects truck drivers with long-haul opportunities. Truckers licensed as authorized carriers with a Motor Carrier or DOT number can submit an application to the company as a carrier. Once the application is accepted, carrier opportunities can be accessed right from the app. Drivers are paid within seven days. The process is similar for shippers, with a similar vetting process.
Uber Freight launched the freight business with 53-foot dry van and reefer trailers, but leaves open the door to expanding to more types of freight in the future. The Uber Freight website states the majority of current loads are in Texas.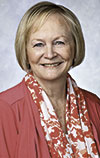 Lynn Jaynes

Managing Editor
Progressive Forage