Farmers and chemical crop input suppliers will feel the impact of last fall's wet weather and ongoing trade/tariff wars when they hit the fields this spring, according to the Northwest Farm Credit Services quarterly Crop Inputs Market Snapshot.
Inclement weather and a slow harvest across the Midwest negatively impacted fall fertilizer applications, meaning more fertilizer will be applied in a tighter window this spring. Those delays also affected suppliers, who put less revenue on the books in 2018.
Amid field work delays, urea and phosphate prices weakened slightly. In contrast, potash prices moved higher on tighter supplies. With demand simply delayed, fertilizer prices are widely expected to move higher when spring applications begin. Nitrogen fertilizer prices will also be supported by the expectation of higher corn acres in 2019.
Crop-protection products were impacted by a 10 percent retaliatory trade tariff imposed by China (the active ingredients in dicamba, glyphosate and glufosinate were exempt). With the U.S. and China negotiators working on a new trade agreement, the countries declared a truce in additional tariff increases, allowing some U.S. importers to build inventories at the lower tariff rate.
However, unless an agreement is reached, that truce on tariffs is scheduled to expire on March 15, 2019, triggering another 25 percent hike. In this scenario, importers would likely seek out alternative suppliers in other countries, shift imports to exempted active ingredients or attempt to raise prices to buyers down the supply chain, according to the Northwest FCS report.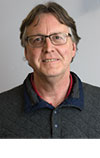 Dave Natzke

Editor
Progressive Forage