The USDA has designated more than 370 counties in 12 states as natural disaster areas related to ongoing drought conditions. The designation makes agricultural producers in those and contiguous counties eligible for emergency loans.
Emergency loans can be used to meet various recovery needs, including the replacement of essential items such as equipment or livestock, reorganization of a farming operation or the refinance of certain debts. The USDA Farm Service Agency (FSA) will review the loans based on the extent of losses, security available and repayment ability. Loan application deadline is Nov. 5, 2021.
According to the U.S. Drought Monitor, the counties suffered from a drought intensity value during the growing season of (1) D2 Drought-Severe for eight or more consecutive weeks or (2) D3 Drought-Extreme or D4 Drought-Exceptional.
States with counties identified as disaster areas on May 10 follow. For a list of individual counties, check the USDA Emergency Designation website.
15 counties in Arizona
50 counties in California
63 counties in Colorado
One county in Hawaii
30 counties in Kansas
14 counties in Nevada
33 counties in New Mexico
10 counties in Oklahoma
Two counties in Oregon
118 counties in Texas
17 counties in Utah
19 counties in Wyoming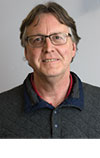 Dave Natzke

Editor
Progressive Forage