The USDA Risk Management Agency (RMA) announced changes to crop insurance programs that are designed to address producer needs while supporting conservation and climate mitigation efforts through the management of cover crops.
Among the changes, the USDA is making permanent a provision that allows producers to hay, graze or chop cover crops and still receive a full prevented planting payment. Last July, the RMA announced producers could hay, graze or chop cover crops for silage, haylage or baleage at any time and still receive 100% of the prevented planting payment. Previously, cover crops could only be harvested after Nov. 1, or prevented planting payments would be reduced by 65%.
The RMA added the flexibility as part of a broader effort to encourage producers to use cover crops to help reduce soil erosion, boost soil health and increase soil carbon sequestration. Additionally, the RMA provided a premium benefit to producers who planted cover crops through the Pandemic Cover Crop Program to help producers maintain cover crop systems amid the financially challenging pandemic.
To accommodate the different farming practices across the country, the RMA is also increasing flexibility related to the prevented planting "1 in 4" requirement first implemented in 2020. Under that requirement, land had to be planted, insured and harvested in at least one of the four most recent crop years. Now, the RMA is adding flexibilities that include:
The annual regrowth for an insured perennial crop, such as alfalfa or red clover, is considered "planted."


A crop covered by the Noninsured Crop Disaster Assistance Program (NAP) to meet the insurability requirement


If crop insurance or NAP coverage was not available, allow the producer to prove the acreage was planted and harvested using good farming practices in at least two consecutive years out of the four previous years to meet the insurability requirement
Finally, the USDA is aligning crop insurance definitions with the National Organic Program.
Crop insurance is sold and delivered solely through private crop insurance agents. A list of crop insurance agents is available at all USDA Service Centers and online at the RMA Agent Locator. Learn more about crop insurance and the modern farm safety net at the USDA RMA website.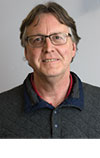 Dave Natzke

Editor
Progressive Forage