Stronger U.S. sales of tractors and self-propelled combines in December helped push 2019 sales numbers slightly ahead of year-earlier totals, according to the latest data from the Association of Equipment Manufacturers (AEM).
Ag equipment dealers and manufacturers took some solace in those numbers following a year that saw their farmer customers face challenges of weather and federal trade policies.
"While growth hit a bump toward the end of the year, ag tractor and combine sales overall for 2019 ended relatively flat," said Curt Blades, senior vice president of ag services at the Association of Equipment Manufacturers.
Total U.S. farm tractor sales for calendar 2019 grew 3.6% to 244,637. That growth was fueled by increased sales in four-wheel-drive tractors and small (under 40 horsepower) and large (100 horsepower and higher) two-wheel-drive tractors, which offset lower sales among midsize (40-100 horsepower) tractors. Sales of self-propelled combines in 2019 dipped 0.7% to 4,807, a decline of 32 from the year before.
Trends were weaker in Canada, where 2019 sales were down from year-earlier levels in every category except small two-wheel-drive tractors. Sales of four-wheel-drive tractors led the decline, falling about 36% to 570 units. Sales of self-propelled combines fell almost 20%.
A joint survey among AEM and Equipment Dealers Association (EDA) members found a larger share of respondents expect the lingering downward economic pressures of 2019 are likely to continue, impacting 2020 sales. Based on survey results, about 43% of both dealer and manufacturing groups are planning for a flat performance, about 36% of dealers are planning on normal growth or better, while about 9% of manufacturers say the same.
"Ag equipment dealers are echoing the concerns of their clientele, the farmers," said EDA vice president of industry relations, Joe Dykes. "Their biggest concern is the challenging weather conditions that made planting and harvesting difficult and even impossible in some regions. Tariffs on end-user markets is their next largest concern, and you can see that especially in the dairy sector."
"The data shows manufacturers are noticeably more concerned about trade issues and economic performance globally, where economic data is showing headwinds especially in Europe and China," said Blades. "Fortunately, the trade issue is one that can be controlled, and we're optimistic U.S. and world leaders will resolve these disputes in the near future."
Unlike last year, the latest survey shows ag equipment manufacturers and dealers are in agreement that current inventories of new tractors and combines are "about right" entering 2020, based on sales outlooks. AEM estimates put the inventory of all tractors at more than 139,650, with about 750 of those in the four-wheel-drive category. All tractor inventories represent about 57% of 2019 sales, with inventories of four-wheel-drive tractors representing about 26% of last year's sales. At 757, the inventory of self-propelled combines represents about 16% of 2019 sales.
AEM is the North America-based international trade group representing off-road equipment manufacturers and suppliers. EDA is a nonprofit trade organization representing 4,500 retail dealers engaged in the sale and service of agricultural, construction, industrial, forestry, outdoor power, lawn and garden, and/or turf equipment.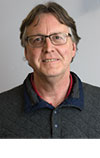 Dave Natzke

Editor
Progressive Forage