There's still plenty of time and weather to impact 2020 cropping plans, but U.S. producers intend to increase acreage devoted to hay this year, according to the USDA's Prospective Plantings report, released March 31.
Producers intend to harvest 53.28 million acres of all hay in 2020, up 858,000 acres (2%) from 2019 and the largest total hay acreage since 2017 (Table 1). The report does not differentiate between alfalfa and other hay.
Based on the preliminary estimates, Kansas will see the biggest jump in hay harvest area in 2020, up 420,000 acres from 2019. Nebraska (+200,000), Iowa and North Dakota (each +180,000) will combine to increase hay area by 560,000 acres (Table 2).
Compared to a year earlier, biggest declines in hay acreage are in Oklahoma (-205,000), Montana (-200,000) and Missouri (-110,000).
California hay area is also expected continue to decline, down 90,000 acres from 2019 to 920,000 acres. California hay acreage saw its latest peak in 2012 at 1.55 million acres.
Record-low all-hay harvested area is expected in California, Indiana, Maine, Massachusetts, Michigan, New Jersey, Ohio, Oregon, Rhode Island and Washington in 2020. Meanwhile, Alaska is expecting a record-high acreage.
Besides California, overall hay acreage in the 24 major dairy states is expected to increase by 775,000 acres, thanks to the strong growth in Kansas and Iowa. Thirteen of the 24 dairy states expect modest increases in hay acreage, with acreage in Colorado, Indiana, Oregon, Texas and Washington forecast to decline (Table 3).
The acreage estimates in the report are based primarily on producer surveys conducted during the first two weeks of March. Acreage estimates will updated in the USDA's Acreage report, scheduled for June 30.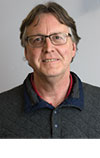 Dave Natzke

Editor
Progressive Forage