All hay stored on U.S. farms as of Dec. 1, 2019, totaled nearly 84.5 million tons, up 7% from a year earlier, according to the USDA's Crop Production report, released Jan. 10.
Despite the rebound, the total still represents the third-smallest inventory since 2006 (Table 1).
Overall, the largest increases in stocks from one year ago were seen in Kansas, Missouri, Montana, South Dakota and Texas, all resulting from increased production.
Hay stocks levels for Dec. 1 were record lows in Connecticut, Illinois, Indiana, Maine, Minnesota, Pennsylvania and Rhode Island.
Among the 24 "major" dairy states listed by the USDA, 12 had more hay compared to a year earlier, with inventories down in 11; Idaho was unchanged. At 43.9 million tons, total dairy state dry hay inventories were up nearly 2.9 million tons (7%) from Dec. 1, 2018.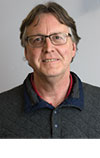 Dave Natzke

Editor
Progressive Forage