Although May sales were mostly stable, U.S. farm tractor and combine manufacturers are facing some of the same uncertainties related to trade issues as their producer customers, according to an official with the Association of Equipment Manufacturers (AEM).
"While numbers were up for the U.S. in May, the ongoing trade war has us concerned about the direction they may take in coming months," said Curt Blades, AEM senior vice president, ag services. "Free trade is critical to keeping the U.S. economy and our industry strong. Especially when you consider 30% of the equipment manufactured in the U.S. each year is earmarked for export."
A summary of May and year-to-date U.S. sales follows:
May sales of four-wheel-drive tractors were up 2% from a year earlier at 174. Year-to-date sales in this category hit 1,079, up 22% from January-May 2018.


U.S. sales of two-wheel-drive tractors were up less than 2% at 28,843, with year-to-date sales up 6% at 101,842. Within the category, sales of 100-horsepower tractors rose almost 9% in May to 1,646; year-to-date sales are up about 4% from a year earlier at 7,230. Sales of two-wheel-drive tractors in the 40-100 horsepower category rose 3% to 5,893; year-to-date sales are down about 0.4% at 22,936. Tractors under 40 horsepower were up just 0.7% to 21,304; year-to-date sales are up 9% at 71,676.


Sales of self-propelled combines totaled 280 in May 2019, down 13% from a year earlier; year-to-date 2019 sales rose to 1,744, a 13% increase over the same period a year earlier.
Canada sales continued to struggle in May, with under-40-horsepower tractors again the only category to see growth. Every other category experienced a decrease in sales, resulting in year-to-date declines of a 21% drop in total two-wheel-drive tractors and a 33% drop in four-wheel-drive tractors. Likewise, sales of self-propelled combines were down 7% so far this year.
AEM is the North America-based international trade group representing off-road equipment manufacturers and suppliers, with more than 1,000 companies and more than 200 product lines in the agriculture and construction-related industry sectors worldwide.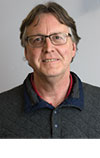 Dave Natzke

Editor
Progressive Forage