China's retaliatory tariffs continue to hamper U.S. hay exports, which declined slightly for a third straight month. One exporter fears the negative impact could be long-lasting.
China's August purchase of 71,723 metric tons (MT) of alfalfa hay was the lowest monthly total since January and down about 25,000 MT from April's peak of 96,027 MT. According to previous estimates, the retaliatory tariffs raise U.S. alfalfa hay prices by about $84 per metric ton.
"China is purchasing alfalfa from Spain at much lower prices," said Christy Mastin with Eckenberg Farms Inc., Mattawa, Washington. "The Spanish hay will be a problem even if the tariffs are ever lifted. Similar to the U.S. (2014-15) port slowdown – the [trade war] has forced buyers to find product from other countries, and if they are able to have acceptable performance – price, quality and delivery – then a change back to the U.S. will not happen quickly."
August Alfalfa hay shipments totaled 210,721 metric tons (MT), down nearly 24,000 MT from June's peak, but still the sixth straight month export volumes topped 200,000 MT. Based on year-to-date totals, 2018 remains on track to be the second-highest year for alfalfa hay exports ever. The month's exports were valued at $63.7 million.
Outside of China, Japan purchased the lowest volume of alfalfa hay since February. A downturn in shipments to Saudi Arabia was offset by an increase in sales to the United Arab Emirates.
U.S. sales of other hay totaled 104,195 MT in August and were valued at $34.8 million. On a volume basis, exports of other hay are on pace to be the lowest total in well over a decade.
August shipments of other hay to the two leading markets – Japan and South Korea – were down slightly. According to Mastin, high summer temperatures in those two countries negatively impacted cattle hay consumption. In addition, high winds and rain associated with typhoons are now causing shipping delays and damaging hay cargo.
"There will be an adjustment period to deal with the damage from these storms," said Mastin, who was headed to Asia to meet with potential buyers for most of the latter half of October.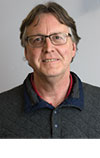 Dave Natzke

Editor
Progressive Dairyman