On Jan. 1, 2020, all commercial oceangoing ships will be required to either use low-sulfur fuel or to install "scrubbers" on their engines to remove sulfur from exhaust. These new requirements are part of a long-term global effort to reduce sulfur dioxide emissions.
The requirements and costs for low-sulfur fuel or engine scrubbers will add surcharges to hay exports. In addition, the regulation and others impact crop production by reducing the "free" sulfur delivered to farm fields through precipitation, according to Ev Thomas, writing in the October 2019 Miner Institute Farm Report.
"Sulfur depositions in the Midwest and the Northeast are now about 85 percent lower than they were in 1990," Thomas wrote. "This is great for air quality but is having have an impact on farm fertilizer programs, one that almost certainly will become more pronounced."
Sulfur, along with magnesium, is considered a "secondary" nutrient in crop production. However, some crops use more sulfur than they do phosphorus, so with reduced emissions, sulfur is becoming the fourth major nutrient – along with nitrogen, phosphorus and potassium.
"Even before this latest regulation, cropland across the U.S. has been getting barely 1 pound of sulfur per acre from precipitation, while crop removal of sulfur ranges from 10 to 30 pounds per acre," according to Thomas. "Is it any wonder why agronomists are increasingly finding yield responses from sulfur fertilizers, particularly in alfalfa production?"
While producers can start with forage analyses as an early warning system for sulfur deficiencies, a better alternative is tissue analysis, since this involves specific plant parts and stages of growth to provide a more accurate indication of plant sulfur status. Thomas said there are good, inexpensive sources of sulfur fertilizer. Regularly manured fields are less likely to have sulfur deficiencies, he added.
Read also: The demise of acid rain: Managing sulfur in a new world.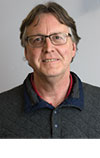 Dave Natzke

Editor
Progressive Forage