Hay inventories stored on farms as of May 1 were the second-lowest total for that date in the past decade, according to the U.S. Department of Agriculture's Crop Production report, released May 10.
All hay stored on U.S. farms on May 1, 2018, totaled 15.7 million tons, down 36 percent (8.7 million tons) from a year ago. The only year hay inventories were lower in the past decade was on May 1, 2013, at 14.1 million tons (Table 1).
With 2017 hay production down, U.S. hay inventories were the smallest entering winter since 2012. All hay stored on U.S. farms as of Dec. 1, 2017, totaled 86.2 million tons, down 10 percent from a year earlier. A higher U.S. cattle inventory and weather conditions – April snow in the Northern Plains along with dry pasture conditions stretching from the Southwest to the Southern Plains – extended supplemental feeding requirements, further reducing available hay stocks.
Hay "disappearance," a measure of use, totaled 70.6 million tons for the period of Dec. 1, 2017, to May 1, 2018. That compares with 71.4 million tons for the same period a year earlier.
Sharpest year-to-year declines in May 1 hay inventories were in Texas, down more than 2 million tons; Missouri, down 920,000 tons; and Oklahoma, down 780,000 tons. Elsewhere, the Northern Plains states of South Dakota, Montana and North Dakota, along with Nebraska, Kentucky, Kansas, Wisconsin and Minnesota, saw May 1 inventories drop by more than 300,000 tons each.
While 16 states saw larger May 1 hay inventories compared to a year earlier, most increases were small. Colorado's inventory was up 200,000 tons, and Idaho's inventory was up 150,000 tons.
In the West, the May 1 inventory was down in California, Nevada, New Mexico, Utah and Washington, but up slightly in Oregon.
In the East, Ohio, Pennsylvania and Virginia inventories were down, but stocks were up slightly in several New England states and New York.
May 1 hay stocks levels were record lows in California, Illinois, New Hampshire and Rhode Island.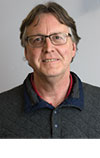 Dave Natzke

Editor
Progressive Forage
Before commenting on our articles, please note our Terms for Commenting.