Hay inventories stored on farms as of May 1 were the lowest total for that date since 2013, according to the U.S. Department of Agriculture's Crop Production report, released May 10.
All hay stored on U.S. farms on May 1, 2019, totaled 14.9 million tons, down 3 percent (442,000 tons) from a year ago. The only year hay inventories were lower in the past decade was on May 1, 2013, at 14.1 million tons. This marks the lowest May 1 hay stocks since the drought of 2012 and the second-lowest since USDA records began in 1950.
Multiple factors led to the small hay inventory starting the new growing season:
Hay production was reduced in 2018 due to the continuing decline in harvested acres of alfalfa and lower yields of other hay. Production in 2018 was the lowest since 2012 and second lowest since 1976.


The cattle inventory as of Jan. 1, 2019, was the highest since 2008.


In addition to more cattle, a harsh, long winter in much of the country increased the need for supplemental hay feeding. Hay "disappearance," a measure of use, totaled 64.1 million tons from Dec. 1, 2018, to May 1, 2019. While down from the year before, the smaller harvest in 2018 meant beginning stocks were lower. Hay stocks on farms as of Dec. 1, 2018, was down 5.3 million tons compared to a year earlier.
The biggest year-to-year decline in the May 1 hay inventory was in Colorado, down 400,000 tons. Minnesota and Idaho declined 280,000 and 260,000 tons, respectively.
In contrast, the sharpest year-to-year increase in the May 1 hay inventory was in Montana, up 600,000 tons. Other states exhibiting large increases were Texas and Nebraska, up 390,000 and 370,000 tons, respectively.
May 1, 2019, hay stocks were record lows in Minnesota, New Hampshire, Rhode Island and Wisconsin.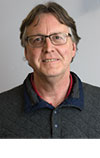 Dave Natzke

Editor
Progressive Forage