Hay inventories stored on farms as of May 1, 2021, were about 12% lower than a year ago, according to the USDA's Crop Production report, released May 12.
All hay stored on U.S. farms on May 1, 2021, totaled about 18 million tons, down 2.42 million tons from a year ago (Table 1). The on-farm inventory was still the second-highest volume since 2017.
Hay "disappearance," a measure of use, totaled 66 million tons for the period from Dec. 1, 2020 – May 1, 2021, up 3% from the same period a year earlier.
Among all states, Kentucky posted the largest increase in hay inventories compared to a year earlier, up 325,000 tons. Largest declines were in Texas, Kansas and Missouri.
At 9.56 million tons, May 1 hay inventories among the 24 major dairy states were down 15% (1.7 million tons) compared to a year earlier. Seventeen of those states reported smaller inventories compared to a year earlier, led by Texas (-750,0000 tons), Kansas (-510,000 tons) and California (-200,000 tons). Inventories were also down 110,000 tons or more in Oregon, Utah, South Dakota and Colorado.
Dairy states in which hay inventories were larger than a year ago included Wisconsin (+260,000 tons), Virginia (+170,000 tons) and Georgia (+120,000 tons).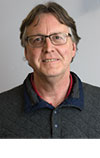 Dave Natzke

Editor
Progressive Forage