U.S. hay producers intend to harvest 54.3 million acres of all hay in 2016, according to the USDA's annual Prospective Plantings report released March 31.
The 2016 estimate is down just slightly from actual acreage harvested in 2015. However, if realized, it will be the smallest area harvested for all hay in at least a decade.
The report does not break out harvest acreage estimates for alfalfa and other hay. Estimates are based on a survey of producers during the first two weeks of March.
Record-low area harvested for all hay is expected in several major dairy states, including California, Illinois, Indiana, Michigan, New York, Pennsylvania, Vermont and Wisconsin in 2016 (Table 1).
Harvested area of all hay is expected to hold steady or decline in all western states except Oregon and Utah. Increases in harvested acreage are expected in many Mississippi Valley, Tennessee Valley and Mid-Atlantic states. Several Northeast states expect harvested acreage to remain unchanged from last year.
USDA will update estimates in the annual Acreage report, scheduled for June 30, 2016.
Other crops
Looking at other major crops in competition for acreage, corn planted area for all purposes in 2016 is estimated at 93.6 million acres, up 6 percent from last year. If realized, this will represent the highest planted acreage in the United States since 2013, and will be the third-highest planted acreage since 1944.
Soybean planted area for 2016 is estimated at 82.2 million acres, down less than 1 percent from last year. Compared with last year, soybean planting intentions are down or unchanged in 23 of the 31 estimating states.
All wheat planted area for 2016 is estimated at 49.6 million acres, down 9 percent from 2015. The 2016 winter wheat planted area, at 36.2 million acres, is down 8 percent from last year.
All cotton planted area for 2016 is estimated at 9.56 million acres, 11 percent more than last year.
Read the Prospective Plantings report. FG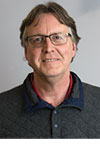 Dave Natzke

Editor
Progressive Forage Grower