Northwest U.S. alfalfa and timothy producers will remain slightly profitable over the next 12 months, according to the latest Northwest Farm Credit Services' Hay Market Snapshot report. Exports should boost alfalfa sales, while low dairy profitability will provide demand headwinds.
In the Washington-Oregon Columbia Basin, alfalfa inventory is low. Low-quality alfalfa in the Columbia Basin is trading around $150 per ton; mid-grade alfalfa is trading around $185 per ton; and high-quality alfalfa is trading between $200 and $240 per ton. From December to March, all grades increased $20 to $30 per ton.
Northwest alfalfa acres for 2018 are down following break-even to slightly profitable returns in 2017. Simultaneously, corn prices strengthened for the first time in several years, increasing 7 percent since Jan. 1. Like corn, soybean prices are at their highest point in two years. While alfalfa, corn and soybeans are not direct feed substitutes, generally higher feed costs will favor alfalfa profitability.
Low winter wheat prices and high timothy prices drove many to plant more timothy in fall 2017 as part of rotations in the Columbia Basin. Anecdotal evidence suggests new timothy plantings will add 20 percent more acres in 2018 compared with 2017. Last fall, some new seeding of timothy blew out of the ground before germination, yet not enough to offset 20 percent growth. Still, timothy sales remain slow.
In the Oregon-California Klamath Basin, alfalfa prices are expected to increase as supplies tighten. A poor snowpack is raising concerns as governmental agencies posture for partial irrigation water allocations.
In Idaho, reports suggest feeder hay sales are being made to snowy Montana and drought-stricken California.
According to the USDA's Agricultural Marketing Service, hay prices are higher in Montana than elsewhere in the region. The state has been in the grip of extended harsh weather conditions. Despite widespread snow in much of the state, eastern Montana remains in drought. On the plus side, mountain snowpack will favor summer irrigation in many areas of Montana. The prolonged harsh weather has caused producers to draw down hay stocks. Around Billings, extended periods of snow cover drove producers to feed more hay and bed with more straw than normal.
Milk prices remain below the cost of production for most dairy producers, causing them to limit alfalfa purchases on an as-needed basis.
Region's hay pressing capacity rising
The hay pressing (processing) industry remains heavily dependent on relationships between buyers and sellers both domestically and internationally. Excess pressing capacity in California and Arizona has given rise to consolidation at the press level. Conversely, Northwest pressing capacity will increase in 2018; a number of new press operations are starting or expanding in both Washington and Idaho. Although the long-term impact of increasing capacity is uncertain, it may favor producers in the short term as pressing companies compete for inventory.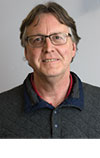 Dave Natzke

Editor
Progressive Forage
Before commenting on our articles, please note our Terms for Commenting.