Demand for U.S. alfalfa hay and other alfalfa products continues to grow, according to latest estimates from USDA's Foreign Ag Service.
March 2016 alfalfa hay exports were estimated at 199,809 metric tons, likely a new all-time record for a single month (Table 1). Exports of dehydrated alfalfa cubes were also a record high. Exports of sun dry (SUN) alfalfa meal were the highest in a year, and miscellaneous (MIS) alfalfa meal product sales were the highest since June 2013.
March exports of other hay saw a little bounce, turning in the highest volume since November 2015.
With the higher volume, the value of alfalfa hay exports also rose. March exports were valued at $62.5 million, while exports of other hay were valued at $38.5 million.
Chinese alfalfa hay shipments totaled 73,814 metric tons in March, more than triple the volume of March 2015 (Table 2).
All of the top five U.S. alfalfa hay markets (China, Japan, United Arab Emirates, South Korea and Saudi Arabia) substantially increased volumes compared to a year ago, when a West Coast port slowdown curtailed shipments.
Exporting factors
With major U.S. hay producing regions starting a new harvest season, discounted prices for old-crop inventories are likely aiding exports, according to Christy Mastin with hay exporter Eckenberg Farms, Inc., Mattawa, Washington.
Looking at year-over-year differences, March 2015 exports were just beginning to ramp up after the lengthy West Coast port slowdown, Mastin added.
Lower freight costs are also a factor, helping exporters reduce costs and increase export volume. Pacific Northwest freight costs are about 45 percent lower than a year ago. Shipping lines are lowering rates to boost container volumes and are forming alliances to share vessel space. FG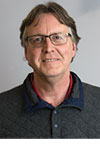 Dave Natzke

Editor
Progressive Forage Grower