Purdue Extension educators surveyed Indiana farmers, farm owners, farm custom operators and professional farm managers regarding custom rates they had either paid or received during the past year.
Results of the survey, conducted from December 2020-March 2021, were summarized by Michael Langemeier, associate director of the Center for Commercial Agriculture and ag economics professor at Purdue University. Rates for forage-related field operations are included in Table 1.
Farm custom rates may differ significantly from one area in the state to another based on availability of custom operators and demand for their services. Other factors affecting variability in custom rates may include timeliness, operator skill, field size and shape, crop conditions, the performance characteristics of the machine being used, the relationship between the custom operator and the person needing custom work done, competitive pressures and economic circumstances of the custom operator.
In Indiana, custom work is often done by farming neighbors after they complete their own work, according to Langemeier. In those situations, the custom operator may charge a rate that is well below the full cost of owning and operating their farm machinery, either to build goodwill or to more fully utilize their machinery capacity.
For that reason, readers are advised against interpreting the reported average rates reported as indicative of the total cost of completing these operations. Custom operators who extensively engage in custom work should estimate the full ownership and operating costs of their services before agreeing to work for the "going rate" in their area.
For the complete report, including custom rates for all cropping activities, read: 2021 Indiana farm custom rates.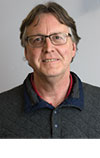 Dave Natzke

Editor
Progressive Forage