The USDA's 2021 Prospective Plantings report was released March 31, providing a first glimpse of how acreage will be distributed among major crops this growing season.
With export demand pushing corn, soybean and other oilseed prices higher, those major crops will add competition for available production area, potentially restricting hay acreage.
Estimates included in the Prospective Plantings report are based primarily on surveys of U.S. farmers conducted during the first two weeks of March. There's still plenty of time and weather to impact 2021 cropping plans, but early indications are acreage devoted to hay will continue to decline.
Survey results indicate growers intend to plant 91.1 million acres of corn for all purposes in 2021, up less than 1% from last year. Soybean planted area, at 87.6 million acres, is up 5% from last year.
Many private analysts forecast rising 2021 corn and soybean prices will create even greater demand for acreage as planting season gets underway. (Read: April Fools – 2021 Prospective Plantings from the American Farm Bureau Federation.)
Among all major crops, estimated 2021 acreage devoted to canola, corn, soybeans, sorghum and winter wheat are all expected to increase compared to 2020. That means acreage earmarked for other crops may be sacrificed, and one of those is hay.
Hay acreage dips below 52 million
According to the USDA, U.S. producers intend to harvest 51.7 million acres of all hay in 2021, down 1% from 2020. (Table 1) (The pre-season estimate doesn't differentiate between alfalfa and other hay.) If realized, this will represent a decline of more than 2.7 million acres since 2015 and the lowest total hay harvested area since 1908.
Record-low all hay harvested area is expected in Connecticut, Maine, Minnesota, Rhode Island and Wisconsin. Meanwhile, Alaska and Montana are expecting record-high acreages (Table 2).
Based on the preliminary estimates, Montana, Missouri and Wyoming will see the largest increases in hay harvest area in 2021, each up at least 120,000 acres from 2020. California hay acreage is anticipated to increase slightly after a substantial drop a year ago.
Compared to a year earlier, biggest declines in hay acreage will be in Texas (-210,000), Wisconsin (-170,000), Kentucky (-145,000) and Minnesota (-130,000).
Among the 24 major dairy states, area devoted to hay is projected at 27.4 million acres, a decline of 632,000 from the year before (Table 3). More than 500,000 acres of that decline is concentrated in just three dairy states: Texas, Wisconsin and Minnesota.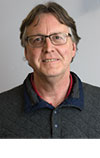 Dave Natzke

Editor
Progressive Forage