Through social media connections, I asked agriculture producers and associated business owners over a period of two weeks how the supply-chain train wreck and jammed city escalators of farm-to-fork perishable goods impacted their daily lives.
April 2
"Milk is hard to find in Owego, New York, yet yesterday our milk was dumped. There was another trucking company in our area that dumped eight loads the day before and another area that dumped 22. I am trying to stay off Facebook and such because I am on the verge of a mental breakdown."
— Debbie M. 80-cow dairy producer, Newark Valley, New York
"I was contacted last week by our co-op rep to see if I had space in my lagoon if they need to dump milk. We don't buy milk at the store, but friends have told us that the smaller grocery stores in small towns seem to have adequate supply on the shelf but Walmart and Aldi's in some of the bigger towns are rationing. Same thing happening with beef."
— Gordon Amstutz, 200-cow dairy and 200-head feeder, Meadow View Cattle, Bamberg County, South Carolina
April 15
"On the farming side of this, as all farmers knew, we are essential. We have more value than the general public has known, and they may finally begin to see that. Even though we continue with our lives caring for our animals and forging ahead with spring work, on the inside I struggle. I have panic attacks and anxiety attacks on a daily basis. I vomit every time we dump milk, although three days in a row it had a home and [it is] looking like it will all week. I am saddened as agriculture as a whole is taking a hit. All the feed was harvested last year that is producing today's milk."
— Debbie M. 80-cow dairy producer, Newark Valley, New York
"Dumping milk day #4: Couldn't quite handle taking yet another picture of our milk going down the drain, so instead I decided to put a face to my crew ... my farmers. The same crew who is having a really hard time understanding why this is all happening. The same crew who feels sick each time the valve has to be opened to let the milk go. The same crew who continues to show up every day milking cows, feeding calves, breeding, feeding, getting equipment ready for spring planting, the list goes on and on."
"Dumping milk day #5... This is becoming demoralizing to us as farmers. To date, we have dumped milk five times, totaling 9,500 gallons. We have no idea how long this will go on. It's literally a day by day 'in the know.'"
— Kelly Barney, 195 Holsteins, 650 acres owned and 300 acres of rental ground, Wellsville, New York
"I lost some 50,000 in advertising alone, but everyone has been scared to sell. We are not shut down. We are going to still have our equipment auctions online. But, if we don't open back up, we are kinda hung out to dry. We are just a family business, and the sales we have are for family farms selling their entire life's work."
— Adam Fraley about cancellation of upcoming sale dates and the March 21 consignment auction in Muncy, Pennsylvania
"Tuesday's weekly livestock auction and Tuesday's weekly hay auction will continue … small animal (poultry and rabbit), produce and egg, monthly horse auction, [and] the equipment consignment sale are cancelled until September."
— Pennsylvania Middleburg Livestock Auction announcement
April 17
"Slaughter capacity mentioned in Pennsylvania Gov. Tom Wolf's April 17 relief, reopening and recovery three-phase plan. Local butcher shops – Bryan's Meats, Milan Pennsylvania and Farr's Meat Processing in Lawrenceville, Pennsylvania – shared they have seen an increase in not only existing customers but new customers looking to develop a relationship and checking on capacity. Mt. McKinley Meats & Sausage in Palmer, Alaska, and PT Farm Custom Meat Shop in North Haverhill, New Hampshire, indicated their businesses are quite busy and retail orders have picked up."
— Author's personal communication
April 18
"During this pandemic, the struggles of the dairy industry do not look much different here at the University of Georgia. Yes, there are livelihoods at stake here but also the reduced potential to train that next generation of dairy enthusiasts and contributors to the dairy industry. My reality is that if this farm and these cows go, so does my potential to recruit into the dairy industry."
— Jillian Bohlen, state dairy extension specialist, Georgia
April 20
"Now with this COVID-19 it's very difficult to work with this job. It's the hardest phase I'm to see in this profession in the last several years. Feed is a continuous and regular expense of the farm, but now with this COVID-19 crisis it's the most critical part of the farm to be managed. The prices of feed and fodder have increased tremendously. If any of my animals feel ill, I'm not able to get any help from the local veterinarian hospital. Manpower is not available due to lockdowns. Starting from the feeding, to milking, to cleaning, to supply, it is very tough due to labor problems. Here we have to take special permissions to supply the milk to houses."
— Sanjay Choudhary, 50-cow producer in Bikaner, India
April 23
"We really are not doing anything differently with shutdown going on, besides not going out of our way to socialize. Everyone is going hard around here. A lot of corn and beans going into the ground right now. Nothing in farming is going to shut down and wait for this to pass."
— Brian Bina, 400-acre three-brothers' crop operation, Cresco, Iowa
April 24
"The impacts in Hawaii are significant but somewhat different than on the mainland. All of our livestock producers were affected by a significant loss of markets when the tourists stopped coming and hotels and restaurants closed. Livestock have backed up on farms due to loss of markets rather than due to loss of processing capacity. When cattle shipments to the mainland temporarily stopped, feeder cattle backed up on the ranches. Now the ranchers have to find enough pasture to support backed feeders as well as market cattle. Cattle are being donated to feed the community. We have seen little impact from shutdowns on the mainland, but it takes a week for a ship to reach Hawaii, so the impact may yet come."
— Halina M. Zaleski, Ph.D., extension specialist, Hawaii
April 26
"Drought remains the biggest concern for the Australian dairy industry. It fueled the fires that devastated some of us. COVID-19 is causing some concern for future milk prices, with impacts to global commodity pricing. COVID-19 has not caused any milk dumping here. Government and community action has reduced the impact here to a negligible level – our containment protocols have worked."
— Phil Ryan, dairy producer, Bega New South Wales, Australia
"I've been in the business for 36 years. Ten too many cattle lowers the market. Ten too few and buyers get worried. This is true – COVID or no COVID. Putting a bounty on dairy cows and the closing of the big processing plants doesn't do us any good. What we need is more packaging houses and smaller ones all around the country."
— Joe Nelson, livestock auctioneer, Lanesboro Missouri
"I was doing livestock and equipment sales up to two weeks ago in North Carolina and Virginia. Just recently, at the request of one of my clients, we switched his sale to telecom. We were going to have an estate sale in Virginia, but the local sheriff told me that if we had a complaint about people gathering, he would have to stop the sale. So, we elected to hold off on that one too."
— Ernest Harris, livestock and equipment auctioneer, Warrenton, North Carolina.
PHOTO: Photo by Herkie Alves Jr.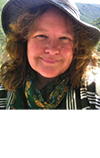 Melissa Bravo

Certified Crop Adviser – Livestock and Forage Specialist
Meadow Lake Farm Consulting