The U.S. Federal Trade Commission has given approval for the proposed acquisition of Syngenta by ChemChina, according to a Syngenta press release.
Syngenta also announced the European Commission had approved the proposed acquisition.
This brings the acquisition one step closer to the closing transaction, expected to take place in the second quarter of 2017.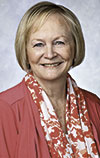 Lynn Jaynes

Managing Editor
Progressive Forage
Before commenting on our articles, please note our Terms for Commenting.