To manage input costs, many producers take advantage of early pay and other discounts offered by suppliers, including discounts on seeds for next year's crops. Knowing the payoffs of different input purchase arrangements can help farms manage through tight profit margins.
Frequently, however, seed and chemical pricing discount formulas and financing options are complex and vary by company, involving pre-pay discounts, volume discounts, rebates and other incentives.
In the first of a three-part series, ag economists used publicly available discount schedules to show the hypothetical range of prices that could be paid for seed corn. Authored by Cornell University ag economists Chad Fiechter and Jennifer Ifft, the first article, "Seed Corn Costs: How Large Are the Discounts?" is published on the University of Illinois farmdoc website.
Most seed companies offer discounts for early cash purchases beginning as early as September and declining through winter. Companies may offer a variety of additional discounts: early delivery, new customer, growing customer, loyalty, multiyear commitment and others. Volume discounts are also common. And most seed companies offer financing, usually through Rabobank or John Deere Financial.
The authors compared the largest and most common discounts – early pay and volume – from more than 10 seed companies. The discounts are averaged to avoid disclosing information from individual companies.
Using a 34,000-seed-per-acre planting rate, seed corn volume discounts for "medium" (500 acres) and "large" (2,000 acres or more) farms were tabulated. Early pay discounts were averaged for seed order cutoff dates of Sept. 15, Nov. 1, Dec. 15, Feb. 1 and March 15.
For farms that buy seed in early fall and have some type of volume discount, discounts were as high as 20%. Those same farms saw discounts fall to about 9% by March 15 of the planting year.
To see additional details, visit the University of Illinois farmdoc website.
Future articles will explore discounts under seed company financing options and the cost of seed company financing relative to traditional financing.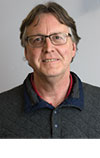 Dave Natzke

Editor
Progressive Forage