U.S. ag equipment manufacturers and dealers saw a modest increase in combines and tractors in August, but they're not ready to throw caution to the wind.
Latest data from the Association of Equipment Manufacturers (AEM) indicates August 2019 U.S. sales of self-propelled combines, four-wheel-drive tractors and total two-wheel-drive tractors improved compared to August of last year.
"Although the numbers are flat to positive for the year, we and the industry remain cautious about the overall ag economy," said Curt Blades, senior vice president of ag services at AEM.
A summary of August and year-to-date U.S. sales follows:
Sales of four-wheel-drive tractors were up more than 19% from a year earlier at 192. Year-to-date sales in this category hit 1,639, up 12% from January-August 2018.


Total U.S. sales of two-wheel-drive tractors were up about 2% at 19,928, with year-to-date sales up 3.4% at 168,892. Within the category, sales of 100-plus-horsepower tractors rose more than 13% compared to a year earlier to 1,426; year-to-date sales edged slightly ahead of a year ago at 11,492. Sales of two-wheel-drive tractors in the 40 to 100 horsepower category were the lone segment to show decreased monthly sales, down 1.4% to 5,166 in August; year-to-date sales are down about 1% at 39,585. Tractors under 40 horsepower improved 2% to 13,336; year-to-date sales were up 5% at 117,815.


Sales of self-propelled combines totaled 522 in August 2019, up just under 12% from a year earlier; year-to-date 2019 sales hit 3,035, unchanged from the same period a year earlier. More than 1,552 combines remain in inventory.
In Canada, August four-wheel-drive tractor sales were flat, and self-propelled combine sales decreased more than 45%. August sales of two-wheel-drive tractors were mixed (9.1% increase for under 40 horsepower, 4.2% decrease for 40 to 100 horsepower and 0.5% decrease for 100-plus horsepower).
AEM is the North America-based international trade group representing off-road equipment manufacturers and suppliers, with more than 1,000 companies and more than 200 product lines in the agriculture and construction-related industry sectors worldwide. The equipment manufacturing industry in the U.S. supports 1.3 million jobs and contributes roughly $159 billion to the economy every year.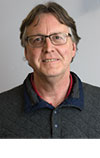 Dave Natzke

Editor
Progressive Forage