U.S. farmers continue to replace tractors even as they face long-term uncertainty with reinvestments in their operations, according to the Association of Equipment Manufacturers (AEM).
"While [sales] numbers were up for the U.S. in April, the ongoing trade war has us concerned about the overall farm machinery market moving forward," said Curt Blades, AEM senior vice president, ag services. "Farmers throughout the Midwest are in the middle of planting their 2019 crops. There are a number of uncertainties impacting the value of this crop – including the ability to trade with China. These uncertainties in the market can potentially have a negative impact on overall equipment sales."
A summary of April and year-to-date U.S. sales follows:
April sales of four-wheel-drive tractors were up 32 percent from a year earlier at 308. Year-to-date sales in this category hit 901, up 27 percent from January-April 2018.


U.S. sales of two-wheel-drive tractors were up nearly 12 percent at 28,945, with year-to-date sales up 8 percent at 72,919. Within the category, sales of 100-horsepower tractors rose almost 7 percent in April to 1,970; year-to-date sales are up about 3 percent from a year earlier at 5,586. Sales of two-wheel-drive tractors in the 40-100 horsepower category dropped 2 percent to 5,674; year-to-date sales are down about 2 percent at 17,034. Tractors under 40 horsepower took the biggest jump – up almost 17 percent to 21,301; year-to-date sales are up 12.5 percent at 50,299.


Sales of self-propelled combines totaled 485 in April 2019, down 4 percent from a year earlier; year-to-date 2019 sales rose to 1,462, a 19 percent increase over the same period a year earlier.
Canada sales continued to struggle in April, with under-40-horsepower tractors the only category to see growth, up 16 percent. Every other category experienced a decrease in sales, resulting in a 1.5 percent drop in total two-wheel-drive tractors and a 15.7 percent drop in four-wheel-drive tractors. Likewise, self-propelled combines dropped 26.7 percent in sales.
AEM is the North America-based international trade group representing off-road equipment manufacturers and suppliers, with more than 1,000 companies and more than 200 product lines in the agriculture and construction-related industry sectors worldwide.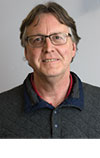 Dave Natzke

Editor
Progressive Forage