March brought mostly positive numbers for U.S. sales of agricultural tractors and combines, with a decline in sales of midsize tractors pulling overall numbers down slightly, according to the Association of Equipment Manufacturers (AEM).
"While U.S. total tractor sales were down 0.2 percent, trade uncertainties and implementation of the farm bill continue to weigh heavy on the minds of our members and their customers," said Curt Blades, AEM senior vice president of ag services.
A summary of March and year-to-date U.S. sales follows:
Sales of four-wheel-drive tractors were up 13 percent from a year earlier, at 245. Year-to-date sales in this category hit 593, up 25 percent from January-March 2018.


U.S. sales of two-wheel-drive tractors were mostly steady at 19,901, with year-to-date sales up 6 percent at 43,930. Within the category, sales of tractors in the 100-plus horsepower category rose 5 percent in March to 1,583; year-to-date sales are even with a year earlier at 3,600. Sales of two-wheel-drive tractors in the 40 to 100 horsepower category dropped 3 percent to 4,731; year-to-date sales are down 1.5 percent, at 11,357. Tractors under 40 horsepower were steady at 13,586; year-to-date sales are up 10 percent, at 28,975.


Sales of self-propelled combines totaled 411 in March 2019, up 71 percent from a year earlier; year-to-date 2019 sales rose to 977, a 36 percent increase over the same period a year earlier.
Canada did not see as many positive numbers in March, with growth in only under-40-horsepower tractors (13 percent growth), 40-to-100-horsepower tractors (3.5 percent growth) and total two-wheel-drive tractors (0.8 percent growth).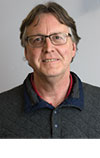 Dave Natzke

Editor
Progressive Dairyman