Haying season is winding down in most parts of the country. Based on the USDA's preliminary Crop Production report estimate released Oct. 9, the harvest totals are a mixed bag.
Production of alfalfa and alfalfa mixture dry hay for 2020 was forecast at 52.6 million tons, down 4% from 2019. The overall decline is attributed to slightly lower average yields combined with fewer harvested acreage.
Harvested area was forecast at 16.4 million acres, down 391,000 acres (2%) from 2019 and the smallest alfalfa and alfalfa mixture dry hay acreage since the end of World War II.
Among the states with the largest alfalfa and alfalfa mixture hay acreage, a 230,000-acre increase in North Dakota nearly offset declines of 200,000 and 50,000 acres in its neighbors, Montana and South Dakota, respectively (Table 1). Idaho acreage was unchanged compared to a year earlier.
The two largest dairy states, California and Wisconsin, saw alfalfa and alfalfa mixture acreage drop 145,000 and 140,000 acres, respectively. Kansas also posted a 100,000-acre decline compared to 2019. Following North Dakota, Washington and Illinois were among states that boosted alfalfa acreage.
As of Oct. 1, alfalfa and alfalfa mixture hay yields were expected to average 3.22 tons per acre, down 0.06 ton from last year. Alfalfa-growing states were almost evenly divided in regard to increased and decreased average yields compared to a year earlier, with largest declines in several Western states impacted by the drought. Despite dry conditions, however, record-high yields were forecast in Arizona, Idaho and Oregon.
Looking at total production estimates, Montana remained atop the list of leading alfalfa and alfalfa mixture hay producers in 2020, but Idaho jumped above South Dakota into second, and Nebraska moved ahead of California in fourth place.
Other hay: Acres, yield higher
In contrast to alfalfa and alfalfa mixture hay, 2020 harvested area for other hay was estimated at 36 million acres, up 1% from 2019. Kansas posted the largest increase, up 550,000 acres from the year before, followed by Nebraska, up 200,000 acres (Table 2). Thirteen other states saw smaller growth in acreage devoted to other hay. Meanwhile, four states – Missouri, Oklahoma, Texas and North Dakota – saw harvest declines of 100,000 acres or more.
Based on conditions as of Oct. 1, the U.S. average yield for other hay was expected to average 2.08 tons per acre, the second-highest yield on record (behind only 2017). California was the nation's leader, topping 4.2 tons per acre in 2020. Record-high yields were expected in Alabama, California, Georgia, Idaho, Iowa, Kentucky and Wyoming.
Total production of other hay for 2020 was forecast at 75.1 million tons, up 1% from 2019. Texas topped the list at more than 10.8 million tons, followed by Missouri, Kentucky and Kansas.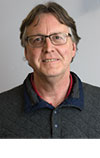 Dave Natzke

Editor
Progressive Forage