Commodity prices and farm income may have been down, but U.S. tractor and combine sales closed out 2018 stronger, according to the Association of Equipment Manufacturers (AEM).
Sales of self-propelled combines totaled 616 in December, up 30 percent from December 2017. Total 2018 sales rose to 4,849, an 18 percent increase over 2017.


December sales of four-wheel-drive tractors were down 9 percent from a year earlier, at 257. However, full-year 2018 sales in this category hit 2,741, up 13 percent from 2017.


Overall, December 2018 U.S. sales of two-wheel-drive tractors grew about 6 percent to 18,085. Total sales of two-wheel-drive tractors for 2018 hit 233,115, up 7 percent from the year before. Tractors under 40 horsepower showed the biggest growth in sales, up 9 percent on the year to almost 155,000. Sales of two-wheel-drive tractors in the 100-plus horsepower category grew 5.5 percent in 2018 to 17,958.
"2018 was a solid year for equipment sales despite a weak overall farm economy and lingering trade issues," said Curt Blades, AEM senior vice president – agriculture. "As we look at 2019, we're still seeing a lot of uncertainty related to the administration's efforts to reset global trade parameters. We're also watching some uncertainty with stock market ups and downs, which could indicate a potential slowing economy. As a whole, we remain optimistic that the replacement market for large equipment will continue through 2019, and that the small tractor market will continue to be a bright spot on overall sales numbers."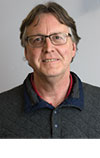 Dave Natzke

Editor
Progressive Forage