While the 2017 growing season begins to awaken, hay prices remain in a slumber.
The pickup in buyer interest in early February failed to spring life into hay prices, which remain the lowest in six years. While widespread winter precipitation improved moisture conditions in many areas, the south-central U.S. continues to report drought conditions.
USDA releases the first 2017 crop acreage estimates on March 31.
Alfalfa hay prices continue to decline
National average alfalfa hay prices continued their downward trend, according to the USDA National Ag Statistics Service's (NASS) monthly ag prices report, released Feb. 28.
Alfalfa
The January 2017 U.S. average price paid to alfalfa hay producers at the farm level was $128 per ton, down $1 from December and $13 less than a year earlier. U.S. average prices continue at a six-year low.
On a regional basis, January prices were lower in all regions except the Northwest (Figure 1). Within regions, the average price was up $15 per ton in both Oregon and North Dakota and $10 per ton higher in California.
Largest declines compared to a month earlier were in New York (-$25 per ton), -$20 per ton in Ohio, and $12 to $13 per ton lower in Texas and Wisconsin.
Other hay
The January U.S. average price for other hay was estimated at $119 per ton, also down $1 from December and $5 less than January 2016. Both the Northwest and Southwest showed a small bump higher, but prices in the East and Midwest declined (Figure 2).
Among individual states, producers in New York saw a $34- per-ton decline compared with a month earlier, but their neighbors in Pennsylvania saw an $8-per- ton increase, according to USDA. Elsewhere, state-average prices were up $10 per ton in Oklahoma and Oregon, but down $10 in Ohio.
Large square bales of California-sourced, fair- and good-quality alfalfa hay sold at $200 per ton (delivered) for the period of Feb. 2-15, according to USDA's biweekly organic feedstuffs reports. Premium large square bales of alfalfa from Washington sold for $195 per ton (FOB the stack or barn); while fair-quality large square bales of Iowa alfalfa sold for $125 per ton (FOB stack or barn).
Auction and market summaries
Here's a peek at late-February auction market summaries:
Southeast: Alabama hay prices were fully steady on moderate supply and demand.


Southwest: Oklahoma alfalfa movement was slow to moderate under fairly good demand. Supplies are becoming harder to find. Demand for good-quality grass and wheat hay was moderate. In Texas, most hay classes were steady on light-to-moderate movement.

Alfalfa ground and delivered into feedlots sold $5 to $10 higher due to demand and freight. Pastures are beginning to green up. In California, all classes traded steady with moderate demand. As of Feb. 21, the daily Sierra Nevada snowpack was 186 percent of average for that date.


Northern Plains: Montana alfalfa hay sold steady to $5 higher on strong demand for feeder hay classes. Another round of winter weather had buyers searching for hay. Supplies have become a concern to many ranchers. Round bale supplies are very tight and buyers continue to offer strong premiums. Grass hay sold on good demand.

Prices for straw remain steady on very good demand. In South Dakota, price direction seems to be steady to weak. Demand has been very light, with interest light to moderate. Many end-users are content to wait for the market to go lower or are purchasing hay to meet their needs at the local auctions. In Wyoming, western Nebraska and western South Dakota, prices were steady with activity light and demand moderate in all classes.


Central Plains: In Nebraska, good large square bales of alfalfa sold $15 to $20 lower. Round bales of alfalfa, grass hay, dehydrated alfalfa pellets and ground and delivered hay sold mostly steady. Some areas of the state have quite a lot of dairy-type hay in storage, and some producers have lowered their price to out-of-state customers. In Colorado, prices were mostly steady with activity and demand moderate in all classes.

Producers are reporting that grass hay is in highest demand, with supplies dwindling. Reports also indicate lots of Colorado hay being shipped south. In southwest/south-central Kansas, hay trade slowed only slightly, with producers continuing to use up hay supplies. Higher-quality hay is becoming harder to find; prices remained steady.


Northwest: Oregon prices trended generally steady in a limited test, with strongest demand for retail/stable hay. In the Washington-Oregon Columbia Basin, export and domestic alfalfa prices were steady to firm in a light test. Trade was slow to moderate with good demand. Prices for Idaho feeder alfalfa were firm in a light test. Trade was slow, with very good demand.


Midwest: In Iowa, changing weather brought an unsettled hay market. Spring-like temperatures were followed by a large snowstorm, making buyers cautious. Large bales continue to be more available than small bales. In southwest Missouri, reports that soil temperatures have reached the low to mid-50s has farmers very concerned knowing that a killing freeze is still very possible.

The supply of hay is moderate, demand is light and prices are mostly steady. In Wisconsin, some high-quality alfalfa was finally coming to market, boosting prices. Overall lower-quality hay is in large supply and prices remain steady. Prices for straw changed very little.


Northeast: All varieties of hay sold mostly steady in Pennsylvania. Overall hay quality continues to be poor. Demand was heavily dependent on quality with poor-quality loads bringing little demand and a number of no-sales. Straw and fodder sold steady to $10 higher.

In the Lancaster area, alfalfa varieties sold mostly steady throughout the week. Grass hay sold steady to $20 lower, with most movement in small bales. Overall, small bales seem to be losing some of their premium. Corn fodder traded mostly steady on a light test.
Drought areas
Winter precipitation continues to improve drought conditions in many hay-producing areas, according to USDA's World Agricultural Outlook Board weekly update. However, as of Feb. 28, about 20 percent of U.S. hay acreage was located in areas experiencing drought, up 1 percent from earlier in the month.
California's drought area has shrunk substantially, but Oklahoma, Missouri and Colorado showed a growing presence of drought. Check out the hay areas under drought conditions at the U.S. Drought Monitor.
Fuel prices higher
Diesel prices continue to move higher, according to the U.S. Energy Information Administration (EIA). As of Feb. 27, U.S. on-highway diesel fuel prices averaged about $2.58 per gallon, up 0.5 cents per gallon from a week earlier, and up about 59 cents per gallon compared to a year ago.
California prices remained the highest in the country, at more than $2.96 per gallon. Prices average $2.50 per gallon in the Midwest, about 56 cents per gallon more than a year earlier.
As of Feb. 27, EIA estimated U.S. retail prices for regular gasoline averaged about $2.31 per gallon, up a penny from the week before, but about 50 cents per gallon higher than a year ago. West Coast prices took the biggest jump, up 5 cents on the week and 59 cents per gallon more than a year ago.
Dairy outlook: Milk flow continues to grow
U.S. milk production is on a run of five consecutive months at levels at least 2 percent higher than the same month a year earlier.
January 2017 milk production in the 23 major dairy states was estimated at just under 17 billion pounds, up 2.7 percent from January 2016. Total U.S. production, at 18.13 billion pounds, was up 2.5 percent.
January U.S. cow numbers were estimated at 9.36 million head, 56,000 head more than January 2016 and 6,000 head more than December 2016.
The overall increase in cow numbers is skewed a bit by Texas and New Mexico, which are up a combined 54,000 head from Winter Storm Goliath-impacted numbers of a year ago. Other states with notable increases in cow numbers compared to a year ago were Idaho and Michigan (each +12,000), Kansas (+9,000) and Colorado (+7,000).
Compared to a year earlier, January cow numbers were down 14,000 in California, 5,000 in Pennsylvania and 4,000 each in Florida and Ohio.
With improving returns in 2017, slightly higher growth in the milking herd is now forecast for 2017. The estimate for milk cows for 2017 has been raised to 9.37 million head.
The 2017 all-milk price is projected in a range of $17.70 to $18.40 per hundredweight, which would be $1.50 to $2.15 higher than 2016's average of $16.24 per hundredweight.
Beef cattle outlook: Expansion continues
USDA released its semiannual cattle inventory report. As of Jan. 1, 2017, the total cattle and calf inventory increased about 2 percent from 2016. Increases were seen in 27 states. Compared to a year earlier, states with the largest increases in all cattle and calves included Texas (+500,000 head), Missouri (+250,000 head), Oklahoma (+200,000 head), and Kansas and Colorado (+150,000 head each).
The expansion was likely buoyed by a combination of strong cow-calf operator returns in 2014 and 2015, as well as improved pasture and range conditions in much of the Plains region. Beef cow numbers were 3 percent higher than the same period last year.
While the expansion continues, the rate of expansion is slowing. Producers also indicated that they expect only 2 percent more beef heifers to calve during 2017, down from increases of 7 percent and 6 percent in 2015 and 2016. U.S. cattle and calves on feed for the slaughter market in feedlots with capacity of 1,000 or more head totaled 10.8 million head on Feb. 1, about 1 percent more than a year earlier. Cattle on feed in those feedlots represented about 81 percent of all cattle and calves on feed in the U.S.
January 2017 feedlot placements totaled 1.98 million head (1.93 million net), 11 percent more than January 2016. Monthly fed cattle marketings totaled 1.75 million head, up 10 percent above 2016.
Fed steer prices are likely to remain under pressure, averaging $106 to $110 per hundredweight during the quarter of 2017, and are forecast to average $109 to $116 per hundredweight for the year, down from $121 per hundredweight in 2016.
Figures and charts
The prices and information in Figure 1 (alfalfa hay market trends) and Figure 2 ("other hay" market trends) are provided by NASS and reflect general price trends and movements. Hay quality, however, was not provided in the NASS reports. For purposes of this report, states that provided data to NASS were divided into the following regions:
Southwest – Arizona, California, Nevada, New Mexico, Oklahoma, Texas


East – Kentucky, New York, Ohio, Pennsylvania


Northwest – Colorado, Idaho, Montana, Oregon, Utah, Washington, Wyoming


Midwest – Illinois, Iowa, Kansas, Michigan, Minnesota, Missouri, Nebraska, North Dakota, South Dakota, Wisconsin Two figures accompany this article.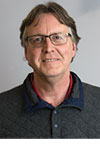 Dave Natzke

Editor
Progressive Dairyman