Producers are in the fields, and 2017 pre-season hay harvest acreage estimates are out. Moisture levels are the best they've been in years – unless you're in a drought area. Exports provide promise, but prices remain in the doldrums.
Alfalfa hay prices
The latest available USDA monthly ag prices report was released March 30, summarizing February 2017 prices.
Alfalfa
The February 2017 U.S. average price paid to alfalfa hay producers at the farm level was $129 per ton, up $1 from January but $8 less than a year earlier.
On a regional basis, February prices were slightly lower in the East and Midwest (Figure 1).
Within regions, the average price was up $10 per ton in Wisconsin and $5 per ton higher in Wyoming. Largest declines compared to a month earlier were in Oklahoma (-$17 per ton), North Dakota (-$15) and Pennsylvania (-$14).
Compared to a year earlier, prices changes were diverse: up $10 to $20 per ton in Arizona, Michigan and Montana but $20 to $40 lower in nine states led by Pennsylvania, Texas, Utah and Washington.
Other hay
The February 2017 U.S. average price for other hay was estimated at $122 per ton, up $3 from January but $7 less than February 2016. Regionally, prices for other hay were up in the Northeast, based primarily on a $29 per ton jump in New York, but mostly steady to weaker elsewhere (Figure 2).
Wisconsin posted a $9 per ton gain, but Michigan saw prices dip $10 per ton.
Compared to a year earlier, prices changes for other hay were also diverse, up $20 per ton in Montana but $25 to $40 lower in Nevada, Ohio, Pennsylvania, Utah and Washington.
Hay exports
Aided by a jump in sales to China, U.S. alfalfa hay exports topped 220,000 metric tons (MT) in February 2017. Monthly exports totaled 221,760 MT, the ninth time sales volumes topped 200,000 MT in the past 10 months.
China was the leading foreign market for alfalfa hay during the month at about 109,500 MT. The next four markets (Japan, Saudi Arabia, United Arab Emirates and South Korea) combined to purchase 101,300 MT. The alfalfa hay exports were valued at about $63.1 million.
February 2017 sales of other hay totaled just over 120,000 MT, with Japan and South Korea combining to purchase about 103,500 million MT. The other hay exports were valued at about $34.5 million.
Exports of alfalfa cubes and meal were mostly unchanged from January.
Auction and market summaries
Here's a peek at early April auction market summaries:
Southeast: Alabama hay prices were steady with moderate supply and demand.


Southwest: All classes of California hay traded steady with moderate demand. Oklahoma hay movement was mostly slow on limited supplies and offerings and moderate demand. Supplies of dairy alfalfa appear to be nearly non-existent, with other alfalfa types also scarce.

First cutting of alfalfa appears to be running ahead of schedule this year. In Texas, all hay classes traded steady on slow to moderate movement. Most buyers and sellers are waiting for new crop prices to become established before purchasing more hay. Utah hay prices were mostly steady to weak with trading slow.


Northern Plains: In South Dakota, buyer demand is light with abundant supplies and steady prices. In Montana, alfalfa hay sold fully steady on light to moderate demand.

Hay producers continue to be busy shipping hay sold earlier in the year. In the Wyoming, western Nebraska and western South Dakota market, prices were mostly steady with activity and demand light in all classes. Producers reporting short supplies with hay moving out of state.


Central Plains: In Nebraska, hay demand in-state is light to moderate, with good demand for hay going out of state to cattlemen located in areas where large fires destroyed most or all of their feed resources. Overall hay prices are steady. Alfalfa planting has begun in some areas of the state. Colorado prices were higher with activity light and demand high in all classes.

Southwest/south-central Kansas hay market activity slowed while demand remained moderate for all classes of hay; prices were steady. Most of the grinding hay and better-quality hay has been picked over. In northwest Kansas, prices for dairy alfalfa were steady with movement slow.


Northwest: In Idaho, alfalfa was steady in a light test. In Oregon, prices trended generally steady in a limited test. In the Washington-Oregon Columbia Basin, export and domestic alfalfa sold steady. Best demand is for cube export hay.


Midwest: In Iowa, prices were steady, and dairy-quality hay is in short supply. Winterkill has been reported in many areas, leaving producers speculating on what will happen with supply, demand and prices. About 85 percent of Missouri is listed as abnormally dry, although it has rained the last couple of weeks.

The hay supply is moderate, demand is light, and prices are steady to weak. In southwest Minnesota, adequate supplies of hay with steady prices. In Wisconsin, overall prices were steady with reduced prices on lower-quality hay. Good supplies continue to provide a buyer's market.


Northeast: In Pennsylvania, alfalfa varieties sold mostly steady to $20 per ton higher; grass hay sold mostly steady to $10 higher. Most movement was in small bales. In the Lancaster area, alfalfa varieties sold mostly steady to $10 per ton higher; grass hays sold mostly steady to $10 lower.

Straw and fodder sold mostly steady. Buyer attendance was light to moderate. Demand was moderate to good. Supply was moderate to heavy.
Drought areas
The USDA's World Agricultural Outlook Board said just 13 percent of U.S. hay acreage was located in areas experiencing drought as of April 4, down 9 percent from two weeks earlier.
California's drought area has all but disappeared, but Oklahoma, Missouri and Colorado showed presence of drought, as did a narrow strip of hay production area stretching from New England to Mississippi.
Check out the hay areas under drought conditions (U.S. Drought Monitor.).
Fuel prices higher
Diesel prices continue to move higher, according to the U.S. Energy Information Administration (EIA). As of April 10, U.S. on-highway diesel fuel prices averaged about $2.94 per gallon, up 1.2 cents per gallon from a week earlier and up about 50 cents per gallon compared to a year ago.
EIA estimated U.S. retail prices for regular gasoline averaged about $2.64 per gallon as of April 10, up 2.5 cents from the week before and about 40 cents per gallon higher than a year ago.
Dairy outlook: Prices projected lower
U.S. milk production continues a six-month run of growth of at least 2 percent more than the same month a year earlier. The USDA's latest monthly World Ag Supply and Demand Estimates report forecasted 2017 production at 217.3 billion pounds, which would be up about 2.3 percent from 2016's total of 212.4 billion pounds.
Dairy products price forecasts for cheese, butter, nonfat dry milk and whey were all lowered compared to the previous month's projections. As a result, the average all-milk price for 2017 was lowered to a range of $17.40 to $17.90 per hundredweight (cwt), down 40 to 50 cents from the previous month's forecast. The midpoint of $17.65 per cwt would be $1.41 per cwt more than 2016.
Beef cattle outlook
The USDA raised the forecast for 2017 beef production, citing the current pace of slaughter and heavier-than-expected cattle weights in the first half of the year. The first-quarter 2017 steer price was estimated at nearly $123 per cwt.
Prices are forecast to decline through the rest of the year, falling to a range of $110 to $120 per cwt by the fourth quarter, and averaging $115 to $121 per cwt for the year. The 2016 steer price averaged $121 per cwt.
U.S. cattle and calves in large U.S. feedlots totaled 10.8 million head on March 1, slightly more than a year earlier. February feedlot placements were down about 1 percent compared to a year earlier. Fed cattle marketings during February 2017 were up 4 percent compared to a year earlier.
Figures and charts
The prices and information in Figure 1 (alfalfa hay market trends) and Figure 2 ("other hay" market trends) are provided by NASS and reflect general price trends and movements. Hay quality, however, was not provided in the NASS reports. For purposes of this report, states that provided data to NASS were divided into the following regions:
Southwest: Arizona, California, Nevada, New Mexico, Oklahoma, Texas


East: Kentucky, New York, Ohio, Pennsylvania


Northwest: Colorado, Idaho, Montana, Oregon, Utah, Washington, Wyoming


Midwest: Illinois, Iowa, Kansas, Michigan, Minnesota, Missouri, Nebraska, North Dakota, South Dakota, Wisconsin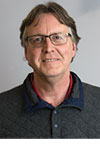 Dave Natzke

Editor
Progressive Dairyman