Although the calendar says spring, the winter of 2018-19 still has some story to tell, affecting both domestic and export forage markets.
Early March storms on both the East and West coasts caused plenty of hay market issues, according to Christy Mastin with Eckenberg Farms Inc., Mattawa, Washington.
Harbor activity was disrupted by early March storms on the East Coast. In the Pacific Northwest, Washington's mountain pass was closed several days, and ports were closed or open short days due to the weather, delaying or cancelling export vessels. Shipment schedules remain a moving target, and vessel space is tight.
"Getting shipments to customers on time when requested is very important," Mastin said. "Some vessels and services are full through April. Normally, in May, the shipping lines do some re-positioning of vessels, so this may continue the unstable vessel schedules and keep space tight."
The volume of available alfalfa hay for exports from the Northwest seems to be tight, Mastin added. Overall, the 2018 alfalfa hay harvest was down in Washington, Oregon and California, limiting supplies. While Idaho and Montana had better harvests, weather made moving it extremely difficult. The hard winter in the U.S. boosted domestic demand, gobbling up feeder hay supplies.
"Now, domestic buyers are looking at what could be used for export hay, and prices have been increasing," she said.
Export demand for other hay, straws and timothy continues to be good, and Mastin expects a stable market in 2019 – if pricing is reasonable and harvest provides good weather for producers to harvest high-quality crops.
Among U.S. competitors for export markets, the drought in Australia has caused very short supply of the oaten hay. With the new-crop harvest not until September and October, the supply situation will remain tight.
There was a good harvest of rice straw in China, boosting volumes and lowering prices. So the price for other hay from the U.S. has to balance between quality and cost to be competitive.
Beyond the weather, unstable or unknown political issues have big effects on trade. When China imposed retaliatory tariffs on U.S. hay last July, China moved to purchase alfalfa from Spain and Canada. Canada didn't have large volumes to offer, but Spain helped fill the void.
"Depending on the pricing for new crop (U.S. alfalfa hay) and harvest conditions in Spain, we may see an increase in purchases from China," she said. "The preference is for U.S. alfalfa for the better quality, but pricing also has to be acceptable."
2018 exports in review
Based on latest USDA estimates, U.S. alfalfa hay exports improved in December, bringing the 2018 total to the second-highest total on record. Including December, monthly sales topped 200,000 metric tons (MT) nine times during the year, and annual exports totaled about 2.55 million MT, behind 2017's record-high total of 2.66 million MT.
China was the top destination for U.S. alfalfa hay in December, at 65,693 MT, the highest volume since August. Total 2018 shipments to China were estimated at 877,960 MT.
Shipments to Japan remained strong, at 51,660 MT in December. Japan was also the second-largest market in 2018, at 583,106 MT. Sales to Saudi Arabia hit 35,232 MT in December for a 2018 total of 480,888 MT, the third-leading market.
December 2018 exports of other hay totaled 122,691 MT, bringing the 2018 total to 1.35 million MT, the lowest annual total in more than a decade.
Pacing December sales were shipments to Japan, at 57,063 MT, and South Korea, at 42,909 MT. Those two were also the leading markets for the year, at 721,154 MT and 398,953 MT, respectively.
Drought areas
The USDA's drought monitor shows the smallest hay area under drought conditions in nearly two years. About 6 percent of U.S. hay-producing acreage (Figure 1) and about 9 percent of alfalfa hay acreage (Figure 2) was located in areas experiencing drought at the start of March. Largest areas under drought were in Oregon, Utah and southwest Colorado.
Hay prices move higher
Hay prices started the new year with an uptick, according to the USDA.
Alfalfa
At $181 per ton in January, the national average alfalfa hay price was up $1 from December and the highest since June 2018. Regional averages posted the largest gains in the East and Southwest (Figure 3).
Compared to a year earlier, alfalfa hay prices were up $90 per ton in New Mexico and $50 to $65 higher in Colorado, Wisconsin, Pennsylvania and Oklahoma. New York reported the biggest price drop, down $38 per ton from January 2018.
High monthly alfalfa hay prices were in New Mexico ($260), Pennsylvania ($241) and Colorado ($240); the low price for the month, at $95 per ton, was in North Dakota.
Other hay
The U.S. average price for other hay was estimated at $146 per ton, up $6 per ton from December and, based on USDA data, the highest since April 2014. Looking at regional breakouts, January 2019 average prices were all higher (Figure 4), with largest increases in the East.
Highest average prices for other hay in January were in Colorado ($240 per ton), Pennsylvania ($215 per ton) and Arizona ($200 per ton). Oklahoma, South Dakota, Kansas, Nebraska and North Dakota saw lows of $97 per ton or less, with North Dakota at $68 per ton.
Among individual states, Wisconsin and Colorado saw the largest year-over-year increases, up $64 and $55 per ton, respectively, while the average price was down $35 per ton in Washington.
Regional markets
A summary of mid-March conditions and markets follows:
Midwest: In southwest and south-central Kansas, hay demand remains moderate to good as supplies are generally light, and prices have remained steady for all hay types. Most deliveries are on previously sold contracts, when the weather permits, but there are a few locations that still have hay to sell. Smaller producers, however, are pretty much sold out.
A University of Missouri news release highlighted problems of high nitrate levels in hay, which are causing serious problems for some herds. Hay supplies are light, demand is moderate, and hay prices are steady.
In Iowa, top-quality hay continues to be in short supply. Prices are above early spring prices from a year ago. Most of the best-quality alfalfa appears to be stored by individuals on the farm and, as the weather slowly warms, gravel roads will become more difficult to navigate. Some livestock producers are beginning to advertise for 2019 hay, looking to lock in their supply for the coming year.
In Nebraska, winter lingers, and more owners of livestock have started to look to buy hay. Several contacts mentioned when the snow melts, rakes and balers will be in cornfields harvesting stalks.
In South Dakota, there was very good demand for all types of hay, but supplies are tightening. The long, very cold winter has caused cattle to require more forage. There has also been very good demand for straw and cornstalks for bedding.
In Wisconsin, shortage of quality hay has pushed prices higher on all classes.
Southwest: In Oklahoma, the bulk of sales and movement are the result of producers cleaning out barns. Some of the coldest temperatures in recent memory forced extremely heavy supplemental feeding.
In Texas, hay trade activity and demand were light to moderate. Most all hay in the area has been contracted out, and the wait begins for the new crop. The coastal bermuda crop was starting to green up.
In California, rain has been affecting early cuttings. All classes of hay were trading steady with moderate demand.
Northwest: In Montana, hay demand remains good for hay in square bales to ship out of the state, but supplies are light. Cold and snowy weather continues to keep hay usage high.
Western portions of Colorado continue to experience significant recovery from long-term drought. The High Plains remained free of dryness and drought, with a moderate to deep snowpack.
Idaho hay trade was near a standstill as most supplies have been already sold. Demand remains good, especially for feeder and higher-testing dairy hay.
Retail/stable-type hay remains the most demanded hay in Oregon. Snow in the growing areas slowed shipping, and growers are sold out for this crop year. In the Washington-Oregon Columbia Basin, demand was excellent, but remaining supplies are in firm hands. Most buyers are waiting for new-crop hay.
In Wyoming, demand and buyer inquiry was good from local and out-of-state buyers. Limited amounts of hay of any quality are left in the eastern side of the state; moderate amounts of hay remain in the west.
Dairy: Cow numbers declining
For the first time since 2013-14, the size of the U.S. dairy herd started a new year with fewer cows and heifers than the year before. The downturn is due to heavy cull cow slaughter and a small decline in replacement heifers.
Among individual states, only nine had more dairy cows on Jan. 1, 2019, compared to a year earlier. Texas (+15,000), Idaho (+14,000) and Colorado (+10,000) accounted for the largest increases. Leading decliners were Pennsylvania (-20,000), Ohio (-11,000) and California (-10,000), with nine other states reporting declines of 5,000 to 8,000 cows compared to a year earlier.
Citing the declining milk cow numbers, the USDA trimmed its 2019 milk production forecast, providing support for a small gain in milk prices.
Beef outlook
The 2019 beef production forecast was reduced on lower projected slaughter in the first quarter and lower expected marketings in mid-2019. Partly offsetting the lower fed cattle slaughter is higher expected cow slaughter. Cattle price forecasts were raised for 2019 on current price strength and expectations of firm demand throughout the year, but prices will soften in the second half of the year.
Fuel costs
High levels of U.S. gasoline production in 2018 and early 2019 outpaced gasoline consumption, and the larger inventories put downward pressure on gasoline prices to start the year. However, prices have been rising as refineries begin producing summer-grade gasoline. Diesel prices have also been on the rise and are now about 10 cents higher than a year ago. In its March 2019 short-term energy outlook, the U.S. Energy Information Administration (EIA) revised its crude oil price forecast to be slightly higher for 2019, although average prices will remain below 2018.
Coming up
The USDA was scheduled to releases its 2019 Prospective Plantings report, estimating approximate acreage for all major crops, on March 29.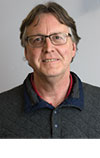 Dave Natzke

Editor
Progressive Dairyman