If you're producing and marketing hay, costs are headed higher; if you're buying, alfalfa prices continue to rise. Here's a look at conditions entering the second week of November.
Drought conditions better but still dry
Drought conditions in major forage areas persisted into another month, even though "bomb cyclones" dropped substantial rain totals on the West Coast. As of Nov. 2, U.S. Drought Monitor maps estimated about 35% of U.S. hay-producing acreage (Figure 1) was considered under drought conditions, down 4% from early October. The area of drought-impacted alfalfa acreage (Figure 2) declined 4% over the past month to 58%. Improving conditions in portions of Colorado, Iowa, North Dakota, Oklahoma, North Dakota and Washington were partially offset by increased drought areas in Texas and Wisconsin.
An American Farm Bureau Federation (AFBF) Market Intel report reveals how the drought impacted farm and ranch management in 2021. A survey, conducted between Sept. 13 and Oct. 18, drew 784 responses from 12 states: Arizona, California, Colorado, Idaho, Minnesota, Montana, Nevada, New Mexico, Oregon, Utah, Washington and Wyoming. Over 70% of surveyed producers identified a reduction in harvest yields, increases in local feed costs, traveling long distances to acquire feed and forage, reduced surface water deliveries and removing animals from rangeland due to insufficient forage supplies.
September prices diverge
Price data for 27 major hay-producing states is mapped in Figure 3, illustrating the most recent monthly average price and one-month change. The lag in USDA price reports and price averaging across several quality grades of hay may not always capture current markets, so check individual market reports elsewhere in Progressive Forage.
Click here or on the map above to view it at full size in a new window.
Dairy hay
The average price for Premium and Supreme alfalfa hay in the top milk-producing states jumped $6 from August to $244 per ton (Table 1). September's national average is up $52 per ton from a year ago and is the highest average recorded since the USDA began compiling dairy-quality hay prices in 2019.
The overall increase came despite month-to-month declines in New York, Pennsylvania, Texas and Wisconsin.
Alfalfa
The national average price for all alfalfa hay rose for a 10th consecutive month in September 2021, up $3 per ton from August to $209 per ton. It's the highest monthly U.S. average dating back to August 2014. Monthly prices increased in 11 of 27 major forage states, predominantly in the West and led by Montana, Oregon, Washington, Utah and Idaho. Average prices declined in 12 states: Pennsylvania, Minnesota, Wisconsin and New Mexico.
Other hay
In contrast to alfalfa hay prices, the U.S. average price for other hay dipped $7 in September to $145 per ton, a four-month low. Compared to a month earlier, average prices moved lower in 12 of 27 major hay-producing states. Largest declines were in Ohio, Minnesota, Oklahoma, Pennsylvania and New York. Other hay prices were higher in nine states and, like alfalfa, were led by Montana, Idaho, Oregon, Washington and Utah.
Organic hay
The USDA's latest National Organic Grain and Feedstuffs reports summarized recent prices paid for organic hay. For the two-week period in mid-October, premium large square bales of alfalfa sold in a range of $290-$320 per ton. For the two-week period ending Nov. 3, premium large square bales of alfalfa averaged $280 per ton. Prices listed are free on board (f.o.b.) farm gate.
Alfalfa hay exports slip from August high
U.S. hay exports weakened slightly in September but remained strong in light of ongoing logistical challenges.
Alfalfa hay exports totaled 254,820 metric tons (MT) in September, down about 45,000 MT from August. Most of the drop can be attributed to China, where sales were down 33,176 MT from the month before. Nonetheless, at 158,091 MT, September sales to China were the second highest monthly volume on record and represented about 62% of total U.S. alfalfa hay sales for the month.
September sales to Japan, Saudi Arabia and South Korea were mostly steady with recent months. January-September 2021 alfalfa hay exports now stand at nearly 2.15 million MT, the highest total on record for the first nine months of the year. The USDA estimated the value of September alfalfa hay exports averaged about $360 per MT, up about $6 from August's average.
At 100,696 MT, September exports of other hay also slipped lower compared to August, the second lowest monthly total for the year. Shipments to Japan increased to 59,049 MT, up about 9,000 MT from August and representing about 59% of all other hay exports for the month. Sales to four other major buyers, South Korea, Taiwan, China and the United Arab Emirates, were all down slightly from August. Year-to-date exports of other hay have now topped 1.05 million MT, up about 45,000 MT compared to January-September 2020.
The USDA estimated the value of September other hay exports averaged about $358 per MT, $13 more than the August average.
Regional markets
Here's a snapshot of local markets:
Southwest: In Texas, prices were steady in all regions. Hay harvest wound down with some delays in the South and Coastal Bend region due to rain. Hay was beginning to move as livestock producers stocked up for winter. However, a lack of trucks and increased trucking prices slowed down movement some.
In Oklahoma, hay movement was beginning to pick up on good demand. Dairies continued to move to cheaper feed rations.
In New Mexico, alfalfa prices were steady to $10 higher; trade was moderate to active, and demand was good. Most hay producers were done cutting for the season.
In California, hay trading remained steady with firm prices. Retail hay prices were $5 to $10 higher with good demand. Dairy hay trading was moderate with steady prices. In central and northern California, some alfalfa hay was damaged by rain. A new alfalfa pest – the alfalfa leaftier – was identified in the low desert fields of Imperial Valley.
Northwest: In Montana, hay sold fully steady, with demand for all classes remaining very good. Buyers continued to search for hay supplies and/or blending straw with hay to help lower feeding cost. Hay continued to be delivered into the state for $285-$325 per ton from neighboring states and Canada. Prices have increased in the last few weeks as the price of fuel rose, and transportation remained tight. Hay prices per loaded mile ranged from around $4.50-$7.50 per loaded mile, depending on the type of transportation used.
In Idaho, all grades of hay sold steady in a light test. Most producers were sold out, and remaining supplies were in firm hands.
In Colorado, horse hay sold steady on good demand. Trade activity was lighter for ranch hay, inactive on other markets.
In the Columbia Basin, dairy alfalfa steady in a light test; retail hay sold $10-$20 higher due to out-of-state demand. Out-of-state buyers and exporters sought small bales. Most producers were sold out, and remaining supplies were in firm hands.
In Wyoming, baled hay sold steady to firm as buyers prepared for winter. Most hay sheds were empty, and supplies were limited with most third cutting spoken for even before it was baled. Demand was good to very good during a video hay auction, with hay consignments came from Nebraska and Wyoming.
East: In Pennsylvania, alfalfa and alfalfa-grass blends sold firm on a light test; large bales of grass hay sold steady to $15 lower as October came to a close.
In Alabama, hay prices were steady with light supply and moderate demand.
Midwest: In Nebraska, all reported forages sold steady. Demand for hay products was sporadic. Fourth-cutting alfalfa was very slow to be put up; a few contacts planned on a fifth cutting if the weather cooperated.
In Kansas, prices remained steady for alfalfa and grass hay. Most producers said prices would not see significant change until bad weather moved in.
In South Dakota, supplies of all hay were much tighter this year due to the drought; prices for all classes of hay remained firm on very good demand. Cattle producers were shipping and weaning calves, keeping high-quality, calf-starting hay in high demand.
In Missouri, rains resulted in improved soil conditions. The supply of hay was moderate and demand was light to moderate; prices were mostly steady.
In Wisconsin, dairy-quality hay was in demand and prices stronger.
Other things we're seeing
Dairy: High feed costs and tight income margins are affecting the size of the U.S. dairy herd. Based on September estimates from the USDA, U.S. dairy cow numbers were down 85,000 head since peaking in May 2021 and were the lowest since December 2020. Largest declines were in New Mexico and Washington.


Beef cattle: Western cattle producers responding to the AFBF survey reduced their 2021 herd size by 32% compared to 2020. Producers also reported reduced weights impacting animals' final sale values. As of Nov. 2, about 35% of the U.S. beef cattle inventory were in "drought" areas.


Fuel and trucking: The U.S. Energy Information Administration noted weekly average U.S. retail gasoline prices averaged $3.39 per gallon as of Nov. 1, about $1.28 more than a year ago. Retail diesel prices averaged $3.73 per gallon, up nearly $1.36 per gallon. In both fuel categories, larger increases were in the Rocky Mountains and West Coast. With higher fuel costs, national average flatbed hauling rates increased slightly ($3.08 per mile) to start November. Highest rates were in the Midwest and Southeast.


Fertilizer: There has been a lot of media coverage recently about rising fertilizer prices. A recent survey of dealers in southcentral Minnesota showed the price of anhydrous ammonia ranging from $1,250 to $1,400 per ton. Furthermore, none of the retailers contacted were pricing fertilizer for spring application.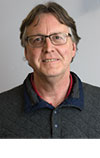 Dave Natzke

Editor
Progressive Forage