The early December hay market contained a little bit naughty and a little bit nice. Average prices and exports inched up, but areas impacted by drought grew.
Here's a look at early December hay market conditions. Whether selling or buying, check your list – twice.
Drought conditions
Based on USDA Drought Monitor maps, moisture conditions in major hay-producing areas keep getting worse, covering nearly all the Western half of the U.S.
As of Dec. 1, about 40% of U.S. hay-producing acreage (Figure 1) was considered under drought conditions, an 8% increase from the first week in November and the highest percentage since the first quarter of 2018.
Half of all U.S. alfalfa-producing acreage was considered under drought conditions to start December, up another 1% from early November (Figure 2) and the highest percentage since the fourth quarter of 2012.
Portions of northern Washington, Idaho and Montana did benefit from moisture accumulation in October and November, according to Eric Snodgrass, principal atmospheric scientist for Nutrien Ag Solutions.
Hay prices mapped
The USDA's Ag Prices report indicated the national average price for all alfalfa hay was unchanged in October and equaled the low dating back to March 2018 at $171 per ton. The U.S. average for other hay rebounded $7 from September to $132 per ton.
The price data for 27 major hay-producing states is mapped in Figure 3, illustrating the most recent monthly average price and one-month change. The lag in USDA price reports and price averaging across several quality grades of hay may not always capture current markets, so check individual market reports elsewhere in Progressive Forage.
Click here or on the map above to view it at full size in a new window.
Alfalfa
Among the 27 states reporting alfalfa prices, 17 saw price increases in October, with averages up $10-$11 per ton in five (Wisconsin, Colorado, New York, Pennsylvania and Washington). October alfalfa hay prices declined in just six states, led by a $19 drop in Oklahoma.
Prices averaged more than $200 per ton in Pennsylvania, New Mexico, Kentucky, Oregon and Colorado, but just $83 per ton in North Dakota.
Other hay
Compared to the previous month, October prices for other hay moved higher in 18 of the 27 reporting states while declining in just two – Idaho and Montana. Average prices were up $22 and $20 per ton in Wisconsin and Washington, respectively.
Monthly average prices held at $180 or higher per ton in Colorado, Washington, Nevada, Arizona and Oregon but were $95 or lower in Iowa, Kansas, Oklahoma, Minnesota, Nebraska, South Dakota and North Dakota.
Dairy hay
The average price for Premium and Supreme alfalfa hay in the top milk-producing states averaged $194 per ton in October, up $2 from July-September (Table 1). Price increases in California, New York, Pennsylvania and Wisconsin offset declines in Minnesota and Texas.
Organic hay
The USDA's organic feedstuffs price report did not list any f.o.b. farm gate or delivered hay prices for the two-week period ending Dec. 2.
Hay exports improve but not strong
While still not strong, October 2020 U.S. hay exports improved and moved toward more "normal" levels, according to Christy Mastin, sales representative with Eckenberg Farms, Mattawa, Washington.
At 209,000 metric tons (MT), alfalfa hay exports rebounded from September's nine-month low. Shipments to China were estimated to 108,565 MT, up about 20,000 MT from September, and Japan at 46,514 MT, up 10,000 MT, accounted for most of the increase.
Exports of other hay rose to 115,304 MT, the highest monthly volume since May. Exports to all major markets were up from September, led by increased shipments to Japan and South Korea.
Exports totals in the final two months of the year are likely to be steady to lower as U.S. holidays limit shipping days, Mastin said. In addition, China limits any cargo arriving before or during the Chinese New Year, in early February.
Delays in shipping schedules, booking cancellations and tight vessel space are an ongoing concern, with supply chain problems seemingly changing by the hour, Mastin said.
Hay inventories are higher in many countries that typically are in the market for U.S. hay. Shipments may pick up if bad weather adds to supplemental feeding requirements.
"Buyers have their normal supply, and they are looking for deals if any are available," Mastin said. "Spot trading or one-time purchases may increase if the shipping schedules from the United States do not improve."
Regional markets
Here's a snapshot of conditions and markets during the first week of December:
Southwest: In Texas, hay prices ended November mostly steady but firming due to dry conditions. Hay supplies in the Panhandle and west continued to be tight; hay that typically comes in from other states was limited due to drought.
In California, trade activity was moderate on moderate demand. Silage corn was mostly harvested; alfalfa and sudangrass crops were being cut and baled. Newly planted alfalfa was irrigated to keep new crop growing.
In Oklahoma, hay trade remained slow, tempered by moisture and above-average temperatures that put wheat pastures in good grazing condition and helping and cow-calf operators extend grazing.
Northwest: In Wyoming, bales of alfalfa were steady to $10 higher on strong local demand. Dry weather continued and many livestock owners sought to procure hay.
In Montana, hay sold steady to firm. Mild weather helped curb feed needs, however, many ranchers continued to buy for winter. Supplies of hay were relatively tight for this early in the season, and buyers from Wyoming continued to purchase hay due to tight supplies there. Dairy-quality hay found new life, with several loads sold to Washington, Pennsylvania and Wisconsin.
In Idaho, all grades of hay sold steady, with feeder hay getting harder to come by and held in firm hands. Dairies and exporters are not showing much interest.
In Colorado, trade activity and demand were moderate to good for most types of hay and in all regions. Topsoil moisture was short to very short.
In the Washington-Oregon Columbia Basin, alfalfa sold steady in a light test. Trade remained slow as dairies and retail customers were buying but exporters remained on the sidelines.
East: In Pennsylvania, alfalfa and alfalfa-grass blend large bales sold weak on limited sales, with small bales selling steady on a light test. Grass hay blends sold steady with a weak undertone. Sale supply was light to moderate.
In Alabama, trade was moderate with moderate supply and good demand.
Midwest: In Missouri, the supply of hay was moderate, demand was light to moderate, and hay prices were mostly steady. Hay movement remained slow, however, as many farmers carried over a fair inventory. Hay feeding continued to increase slowly as grass ran out. The lack of fall pastures was expected to make for a very long feeding season in some areas of the state.
The story related to grass pastures and hay movement was similar in Nebraska. The supply of hay was moderate, demand was light to moderate and hay prices were mostly steady.
In Iowa, alfalfa sold mostly steady; grass hay was weaker with more better-quality supplies available.
In South Dakota, alfalfa hay sold mostly steady on moderate to good demand; best demand remained for dairy-quality hay. There was also good demand from feedyards.
In Wisconsin, late November prices were steady, with demand for dairy-quality large square bales; round bales were discounted.
In Kansas, prices for grinding alfalfa were steady to $5-$10 higher due to lower supplies. COVID-19 cases among marketers and employees were cited for slow hay movement. Southern regions received some much-needed rain and snow, although most of the rest of the state remained dry.
Other things we're seeing
Dairy. The USDA raised milk production estimates for both 2020 and 2021, based on stronger growth in milk per cow and higher expected dairy cow inventories. Milk prices were also projected higher, but those gains will be offset by higher feed costs. The latest milk production report showed a sharp increase in cow numbers, which hit 9.39 million in October. That makes the U.S. dairy herd the largest it's been since July 2018. Compared to a year earlier, cow numbers were up a combined 80,000 head in Texas, Indiana, Idaho, South Dakota and Colorado.
A slowdown in cow culling may account for some of the growth in the milking herd. The week ending Nov. 21 marked the 28th consecutive week in which U.S. dairy cow slaughter under federal inspection was lower than the comparable week a year earlier, according to the USDA data. During that period, weekly slaughter averaged 4,900 head less than the year before.
Beef. The USDA's latest Cattle on Feed report was considered relatively neutral to bullish. New feedlot placements were down, but the overall supply was up, and the number of animals marketed throughout October was even with a year earlier. Moving into winter, rising COVID-19 cases will impact beef sales through restaurants. Depending on the meat-packing industry's ability to manage workers, health and safety remain at risk.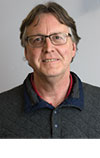 Dave Natzke

Editor
Progressive Forage