There are times when many factors have the potential to change hay markets rapidly, and we're in one of those.
New-crop harvest is well underway, with reports of quality and quantity mixed due to rain. Despite that rain, weather maps point to growing drought concerns in the West. Dairy producers are clinging to the tail of the dog that wagged one of the most volatile milk marketing periods in U.S. history, and disruptions to beef slaughter may be creating atypical marketing and herd-retention patterns. Alfalfa exports are strong, but a presidential campaign is making geopolitics and trade issues noisy – again. Financial lifelines are everywhere as people, businesses and governments learn to live through the COVID-19 pandemic.
Here's a look at hay markets during early June. Wait a while and things may change.
U.S. alfalfa exports record high
Based on USDA data, April exports of alfalfa hay set a new monthly record high of 290,283 metric tons (MT). The stronger sales can primarily be attributed to China, which took 127,439 MT, just under last October's record high. Sales to Japan hit 66,000 MT, the highest total dating back through at least 2013. Exports of dehydrated alfalfa cubes approached 10,000 MT, a two-year high.
April exports of other hay totaled 126,288 MT, the third-highest volume in the past 17 months. Compared to March, April shipments to Japan and China were down by about 15,000 MT, offsetting increased sales to South Korea and Taiwan.
Export sales of new-crop hay are now being negotiated under the backdrop of strong interest mixed with concerns, said Christy Mastin, sales representative with Eckenberg Farms, Mattawa, Washington. China continues to seek large amounts of hay to be delivered as fast as possible, and there's opportunity for those meeting the demands. There may be opportunities for Chinese market expansion with the recent approval of shipments of alfalfa hay cubes and timothy.
Politics continues to cloud the Chinese picture, however. In addition, the lack of ships bringing Chinese products to the U.S. – and offering a means to transport U.S. hay back – remains a challenge. One shipping line has announced that "blank sailings" have been extended through September.
Drought areas expand
Early June showed expanding hay-producing areas impacted by drought, especially in the West. Dry conditions expanded in Oregon, Idaho, California, Nevada, Utah, Colorado, Kansas, northeastern New Mexico and the Texas Panhandle. Additional drought conditions were emerging in North Dakota and Minnesota, offsetting some improvement in Florida and southern Texas.
About 13% of U.S. hay-producing acreage (Figure 1) was considered under drought conditions as of June 2, a 5% increase from the start of May. At 21%, alfalfa-producing areas affected by drought increased 8% over the same period (Figure 2).
April prices summarized
Given rapidly changing conditions, the lag in USDA price reports may not always capture current markets, so check prices elsewhere in this issue.
Alfalfa
The U.S. average alfalfa hay price averaged $181 per ton in April 2020, up $6 from the month before but down about $17 from April 2019. Regionally, average prices saw little change in three of four regions tracked by Progressive Forage (Figure 3), with average prices down $11 per ton in the East.
Compared to a month earlier, steady to modest price increases in states scattered throughout the U.S. were countered by lower prices in major dairy states east of the Mississippi River, especially in New York, Pennsylvania and Wisconsin. Pennsylvania ($241 per ton), Colorado ($230) and New York ($223) had the highest alfalfa hay prices in April, lowest prices were in North Dakota ($90 per ton) and South Dakota ($102).
Other hay
The U.S. average price for other hay continued to trend lower in April, hitting a seven-month low at $124 per ton. With few exceptions, monthly and year-over-year price patterns followed regardless of geography, with significant price declines of $20 per ton or more were reported in 13 states across all regions compared to a year earlier (Figure 4). Compared to a month earlier, average prices were down $5-$17 in eight states.
Highest average prices in March were in Colorado ($225 per ton), followed by Arizona and New Mexico ($190). Prices averaged under $100 per ton in six states: Iowa, Minnesota, Nebraska, Oklahoma, North Dakota and South Dakota.
Dairy hay
The average price for Premium and Supreme alfalfa hay in the top milk-producing states averaged $209 per ton in April, up $4 from March (Table 1). The largest price decline was in Wisconsin, with most other states showing little movement.
Organic hay
Hay prices were not listed in the USDA's Organic market report for early June.
Regional markets
Here's a regional summary of early June conditions and markets:
Midwest: In Nebraska, all reported forages sold steady on a thin test, following typical seasonal patterns. There is some optimism from alfalfa producers that sell to dairies. Alfalfa producers were busy, with some cutting a bit earlier than normal, accepting less tonnage to beat weevil infestation.
In Iowa, new-crop dry alfalfa sales were good, but demand for old-crop hay was slower.
In Kansas, the 2020 hay year was well underway. Most producers indicated first cutting was short, and it was difficult to establish a value.
In Missouri, farmers finally got to make some haying progress on haying. Most were pleased with yields. Hay prices were mostly steady, with supplies moderate.
In South Dakota, there was good demand from dairies for new-crop alfalfa, as good weather helped yield and quality. Old-crop, weathered hay is much harder to sell now that new-crop is available.
In Wisconsin, prices were steady for quality hay, with lower-quality hay discounted.
In Michigan, alfalfa weevils were reportedly out in high numbers in the south – high enough to warrant looking at regrowth in some harvested fields. Elsewhere, hampered by a wet fall, followed by a dry spring and a May freeze, the alfalfa crop has been slightly below average in most dairy areas. However, the weather has cooperated with harvest efforts.
Southwest: In Texas, unknowns related to livestock markets, transportation and weather made setting a hay market tone more difficult. Prices for new-crop hay were lower in most regions but steady in South Texas, where drought conditions were dramatically improved. While dry in the panhandle and West Texas, producers dodged thunderstorms to make hay in the north, central and east regions.
In California, trade was moderate as field activity was busy. In the Central Valley, crops were doing well under favorable weather conditions.
In Oklahoma, a large second-cutting of alfalfa and rapid growth of grass hay – combined with trying to clean out barns from old-crop hay – made establishment of new-crop value discovery difficult.
In New Mexico, demand was moderate to good as first and second cuttings progressed.
Northwest: In Wyoming, old-crop baled hay, alfalfa cubes and sun-cured pellets sold steady on a light test, with best demand for alfalfa cubes from horse owners. Most of the state was listed as abnormally dry. Limited hay had been cut and baled in the western areas, but quite a lot of alfalfa has been harvested in the east. Some of the eastern reporting areas had been hit by hail along with a few bug infestations. There is some optimism from alfalfa producers that sell to dairies.
In northeast Colorado, alfalfa was being harvested as haylage. Drought conditions continued in the southwest, while first cuttings of alfalfa and triticale were underway in the southeast. Producers in the mountains and northwest Colorado regions were concerned about the lack of moisture will impact yields on meadow grass.
In the Washington-Oregon Columbia Basin, all grades of new-crop domestic alfalfa sold steady in a light test. Exporters having trouble finding suitable supplies. New-crop feeder hay is very abundant. In Washington, first cutting of alfalfa was met with some thunderstorms.
In Montana, late May prices for alfalfa and mixed hay were steady on light tests as many ranchers had turned out cows for the summer. Producers seem content with holding on to hay supplies as abnormally dry conditions continue.
East: In Alabama, hay prices were steady, with trade moderate on light supply and good demand.
In Pennsylvania, all the weather factors that contributed to slow forage growth and development and lower first-cutting yields also resulted in higher quality.
Other things we're seeing
Dairy making a comeback. After a massive second-quarter collapse, May's run-up in dairy product prices has helped spur optimism for milk futures prices for the remainder of 2020. Whether the higher prices are sustained or just a blip as the food service sector pipeline refills product inventories remains in question. Stimulus spending and cheap gasoline could speed an economic recovery, and milk supplies are tightening. On the other hand, downside risks include a resurgence in the coronavirus, softer dairy product demand in a weakened general economy and increased milk production response to better prices.


Cattle outlook uncertain. A clear picture of the size of the beef breeding herd is clouded by COVID-related slaughter disruptions and Western drought conditions, according to recent updates from the Livestock Marketing Information Center. The USDA's semiannual Beef Cattle Inventory report later this summer might provide some clarity.


CFAP payments begin. Although forages aren't included in the list of crops eligible for direct payments under the Coronavirus Food Assistance Program (CFAP), dairy and beef producers began receiving payments during the first week of June, which will likely provide needed cash to purchase feed.
Figures and charts
Progressive Forage tracks regional hay price trends using average monthly prices reported for selected states by the USDA's National Agricultural Statistics Service (NASS). The USDA report does not provide hay quality classes in its price reports. By region, states included:
Southwest – Arizona, California, Nevada, New Mexico, Oklahoma, Texas
East – Kentucky, New York, Ohio, Pennsylvania
Northwest – Colorado, Idaho, Montana, Oregon, Utah, Washington, Wyoming
Midwest – Illinois, Iowa, Kansas, Michigan, Minnesota, Missouri, Nebraska, North Dakota, South Dakota, Wisconsin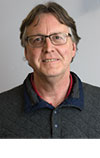 Dave Natzke

Editor
Progressive Forage