The hay season is transitioning from harvesting to feeding and/or marketing, as the calendar changes to early November. Marketers reported a noticeable increase in buyer interest, as winter needs came into focus. Here's a look at post-election-day hay market conditions.
Drought conditions
Moisture conditions in major hay-producing areas remain a concern. Based on USDA Drought Monitor maps, as of Nov. 3, about 32% of U.S. hay-producing acreage (Figure 1) was considered under drought conditions, a 1% increase from the first week in October and equaling levels seen in the fall of 2018.
Drought conditions continued to worsen for alfalfa: At 49%, alfalfa-producing areas affected by drought increased another 2% from early October (Figure 2) and are the highest since the second half of 2012 and the first quarter of 2013.
Hay prices mapped
The USDA's Ag Prices report indicated the national average price for all alfalfa hay fell $1 per ton in September, to $171 per ton. The U.S. average for other hay was down $12 from August, to $125 per ton.
The price data for 27 major hay-producing states is mapped in Figure 3, illustrating the most recent monthly average price and one-month change. The lag in USDA price reports and price averaging across several quality grades of hay may not always capture current markets, so check individual market reports elsewhere in Progressive Forage.
Alfalfa
Among the 27 states reporting alfalfa prices, seven saw price increases in September, while 11 posted declines. Biggest increases from the previous month were in Oklahoma, Idaho, South Dakota and Utah; leading decliners were New York, Colorado and Washington.
Prices averaged more than $200 per ton in Pennsylvania, New Mexico, Kentucky, Ohio and Oregon, but $100 per ton or less in Nebraska and North Dakota.
Other hay
Compared to the previous month, September prices rose in just two states, Michigan and South Dakota, while declining in 21 others. Average prices were down $20-$25 in Colorado, Washington and Pennsylvania.
Average prices held at $175 or higher per ton in Colorado, Washington, Arizona, Nevada and Oregon. Average prices were under $100 in Oklahoma, Kansas, Minnesota, Iowa, South Dakota, Nebraska and North Dakota. The average in North Dakota was just $67 per ton.
Dairy hay
The average price for Premium and Supreme alfalfa hay in the top milk-producing states averaged $192 per ton in September, unchanged from July and August (Table 1) and equaling the lowest average since the USDA began compiling dairy-hay price data to start 2019.
Organic hay
The USDA's organic feedstuffs price report did not list any FOB farm gate or delivered hay prices for the two-week period ending Nov. 4.
Hay exports decline
U.S. hay exports continued to slump in September.
Exports of other hay fell to 91,886 metric tons (MT), dipping below 100,000 MT for a second consecutive month. About 86% of the other hay volume went to Japan and South Korea; however, Japan's total of 57,099 MT was a 12-month low.
At 176,832 MT, September exports of alfalfa hay were the smallest monthly total of the year, with China's total of 88,431 MT the lowest since February, and Japan's shipments of 36,003 MT the lowest since February 2016.
On an export-related note, members of the U.S. Forage Export Council (USFEC) voted earlier this fall to not accept contracts where pricing was determined by destination testing, based on sampling and testing conducted overseas. According to USFEC, many forms of destination testing do not meet science-based and transparent standards. Small samples taken arbitrarily by customers are not sufficient to determine product quality, and members should not be obligated to accept subsequent results.
Regional markets
Here's a snapshot of conditions and markets during the first week of November:
Midwest: In Missouri, hay movement was limited, although there was a noticeable uptick in interest from small farmers of equine, sheep and goats. Rains arrived too late and too little to keep grass out of dormancy.
In Iowa, alfalfa sold mostly steady; grass hay was weaker with more better-quality supplies available.
In Kansas, hay movement and demand picked up considerably with a number of large trades. Alfalfa prices strengthened across the state over questions on the availability of hay later this winter.
In Nebraska, snowfall to end October jump-started hay purchases, moving prices higher. Buyers in the front range of Colorado and other southern states started to check out prices; back hauls on flatbeds heading south were relatively easy to find.
In South Dakota, alfalfa hay sold mostly steady on moderate to good demand; best demand remained for dairy-quality hay. Grass hay sold $10 higher; there was good demand as feedyards started feeding unweaned calves at the bunk.
In Wisconsin, prices were steady with limited supply of top-quality hay. Straw was in demand, and corn stalks were coming to market off the fields.
Southwest: In Texas, hay movement was steady, as many livestock producers stocked up for winter feeding. The majority of the state benefited from small amounts of moisture during the last week of October.
In California, alfalfa continued to be irrigated, cut, dried and baled. Cooler weather to end October aided in suppressing wildfires, and an improvement in air quality was seen.
In Oklahoma, hay trade remained at a standstill; demand was light to moderate.
In New Mexico, all regions were finished hay cutting. Trade was moderate on good demand.
Northwest: In Wyoming, most producers had finished hay baling. All forages sold steady, with good demand from in-state and out-of-state buyers.
In Montana, many ranchers started to buy hay as October came to a close. Producers said a good portion of hay had already sold for the year, with supplies tightening early in the season.
In Idaho, the haying season came to an end and trading was slow. Supreme alfalfa and mixed hay sold steady to firm in a light test, with good demand.
In Colorado, trade activity and demand were moderate to good for most types of hay and in all regions.
In the Washington-Oregon Columbia Basin, trade remained slow, as exporters blamed lower-cost and higher-quality hay available in the Southwest. Demand was good for higher-testing alfalfa for dairies and export.
East: In Pennsylvania, demand was mixed, with weaker prices for alfalfa and alfalfa blends and straw; grass hay sold higher.
In Alabama, early November hay prices were steady with moderate supply and good demand.
Other things we're seeing
Dairy: We're sounding like a broken record, but the government-fueled rollercoaster ride continues. A fourth round of Farmers to Families Food Box Program contracts were announced at the end of October. With each food box containing a gallon of milk and 5-6 pounds of dairy – heavily weighted toward cheese – wholesale cash cheddar cheese prices and Class III milk future prices were pushed higher. However, as we've discussed in previous Forage Market Insights columns, that contributes to Federal Milk Marketing Order depooling, with resulting negative producer price differentials impacting milk checks for some dairy producers. Overall, dairy farmers are reacting to higher milk prices, adding cows and boosting milk production, which spells softer milk prices once government purchases end, especially if the COVID-19 pandemic leads to weaker food service sales through restaurants this winter.
Alfalfa and CFAP 2 reminder: The deadline to apply for CFAP 2 payments is Dec. 11, 2020 at USDA Farm Service Agency offices. Alfalfa growers are eligible for direct payments equal to $15 per acre. The payments are limited to alfalfa grown for hay or seed. Alfalfa/grass mixtures are also eligible for payment, so long as the percentage of alfalfa is 60% or greater. Other hay, mixed fields, cover crops, crops intended for grazing and acres that did not get planted are not eligible.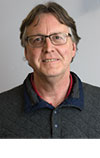 Dave Natzke

Editor
Progressive Dairy