U.S. October 2019 alfalfa hay exports surged to a record monthly high of 286,608 metric tons (MT), with sales to China hitting 128,582 MT, also a U.S. record high for any month to any single country.
Through October, China has purchased about 30% of all U.S. alfalfa hay exports for the year.
October's sales pushed the U.S. alfalfa hay export year-to-date total to 2.25 million MT, ahead of the record-setting pace of 2017.
In addition to the jump in sales to China, October alfalfa exports to Japan (50,766 MT) were the highest in three months, while sales to the United Arab Emirates (27,667 MT) were the most since April. Sales to Saudi Arabia (37,647 MT) were the lowest since April.
While the increase was less dramatic, exports of other hay rose to 121,364 MT in October, the largest volume since March. Monthly shipments to Japan (64,636 MT) were the highest since June, and sales to South Korea (33,440 MT) were the high for the year. Year-to-date exports of other hay nudged above 1.14 million MT, ahead of last year's pace.
October U.S. exports of alfalfa meal and alfalfa cubes were also the highest in several months.
The busiest season for hay purchases is October through January. According to Christy Mastin, international sales manager with Eckenberg Farms Inc., Mattawa, Washington, September and October U.S. sales were further boosted as Chinese buyers moved to obtain alfalfa hay before tariff increases that were scheduled for December. Then, the announcement that tariffs were decreased altogether caused an additional round of buying, and Mastin expects to see strong Chinese purchases through the end of the year.
Although not heavily reported in the U.S., typhoons struck Japan and South Korea in September and October. The storms hit farming areas, and more forage has been purchased to replace domestic losses, Mastin said.
Production report coming
The USDA's December Crop Production report was released after the Progressive Forage Extra deadline. Check our website for updates on acreage, yield and production estimates.
Drought areas
Entering winter, hay-producing areas impacted by drought declined, based on the USDA's weekly drought monitor. As of the first week of December, about 7% of U.S. hay-producing acreage (Figure 1) was considered under a drought, a 5% decline from the previous month. Alfalfa-producing areas saw a similar trend, dropping to 6%, a 2% decrease from the end of October (Figure 2). Drought areas shrunk in the Southeast but remained prominent in Utah, Colorado, Kansas, Oklahoma and Texas.
Prices mostly steady
Alfalfa
Despite strong export demand, the U.S. average alfalfa hay price declined $2 per ton in October to $179 per ton, equaling 2019's monthly low through the first 10 months of the year. On a regional basis, October prices were higher in the East and Midwest, steady in the Northwest and lower in the Southwest compared to a month earlier (Figure 3).
Compared to a month earlier, alfalfa prices declined in just five states (Texas, Oklahoma, North Dakota, Nebraska and Kansas), but that was enough to drag down the national average. Monthly prices were unchanged in a dozen hay states. October alfalfa hay prices jumped $20-$30 per ton from September in New York, Pennsylvania, Wisconsin and Iowa.
Compared to a year earlier, price changes in some states were more dramatic: up $48 and $35 per ton in Wisconsin and Michigan, respectively, but down $41 and $38 per ton in Texas and Kansas, respectively.
High monthly alfalfa hay prices were in Colorado ($235) and New Mexico and Pennsylvania (both $220); lows were in North Dakota and Nebraska at $82 and $102 per ton, respectively.
Other hay
October's U.S. average price for other hay halted a four-month decline; at $126 per ton, it was up $6 from September but still $11 less than a year earlier. Month-to-month price increases occurred in all four regions of the country, with the largest jump in the Midwest (Figure 4).
Among individual states, October average prices were steady or slightly lower than September in 11 states but up $10 or more in 12 others, led by Minnesota ($28), New York and Pennsylvania ($23), and Oregon ($20).
Compared to a year earlier, October 2019 prices were down $32 in Texas and $20 in Kentucky. In contrast, average prices were up $20-$31 in New York, New Mexico, Montana, Colorado and Wyoming.
Highest average prices in October were in Colorado ($235 per ton) and Oregon and Arizona ($200). Prices averaged under $100 per ton in five states, including Texas, Nebraska, Oklahoma and North and South Dakota.
Dairy hay
October prices for Premium and Supreme hay in the top milk-producing states averaged $205 per ton, up $1 from September (Table 1).
Regional markets
Here's a regional summary of late November and early December conditions and markets:
Midwest: In Iowa, prices for alfalfa hay are trending steady to higher; overall quality was mixed.
In Nebraska, cattle feedlots were filling pens and hay demand has picked up, helping steady prices.
In Kansas, hay trade was moderate with slow-to-moderate demand and steady prices. Many farmers have reported an increase in hay movement. Drought continues to plague the western regions of the state.
In Missouri, some producers were starting to feed hay, but many still have stockpiled pastures that would last as long as they aren't covered with snow. Mud was becoming a problem as the ground once again thawed. Hay supplies are in good shape, but the top-quality hay is harder to find.
In South Dakota, there was very good demand for dairy-quality hay in large squares, most notably from out-of-state dairies. Only moderate demand was noted for lower-quality round bales as there is a much greater supply.
In Wisconsin, prices remained strong for top-quality hay. Quality hay supplies remained tight, with a good supply of lower-quality hay.
In southwest Minnesota, prices were steady, with a slow-to-moderate demand and no top-quality hay available.
Southwest: In Oklahoma, alfalfa and other hay movement and demand increased, and many dairies and other producers were looking to gather as much hay as possible before the holidays.
In Utah, prices were mostly steady, with trading slow on all qualities of hay.
In Texas, trade was mostly steady-to-firm on higher-quality hays and steady-to-weak on lower-quality hays. Quality continued to be the largest determiner of price. A large portion of the good hay has already traded leaving a lot of low-quality hay on the market. Dairy- and horse-type hays were highly sought after and getting harder to find.
In California, trade activity was moderate on moderate demand. Rains halted cutting in some regions.
Northwest: In Idaho, there was good demand for feeder-type hay as more winter weather approached. Dairies reported ample short-term supplies while relying on haylage and silage.
In Colorado, lack of high-testing dairy-quality alfalfa had prices firm. Movement was good on small squares of horse-quality hay. Contracted hay was being delivered to feedlots. Most snow water equivalent basin index percentages were at or above normal for early December.
In Oregon, prices trended generally steady. In the Washington-Oregon Columbia Basis, domestic alfalfa and timothy sold steady in a light test. Trade was slow with moderate demand. Most interests have sold out and are busy shipping contracted supplies.
In Wyoming, all forages sold steady. Snow was reported in several locations across the state. Some producers still have corn to pick.
East: In Pennsylvania, a moderate supply of overall poorer-quality hay was offered at auction.
In Alabama, hay prices were steady on moderate supplies and demand.
Dairy outlook
Stronger monthly average milk prices offset slightly higher corn and soybean meal prices to improve the income margin picture for U.S. dairy farmers in October. With better margins, milk production has picked up, and cow numbers are growing in a few major dairy states.
The October 2019 U.S. average milk price rose 60 cents per hundredweight (cwt) from September to $19.90 per cwt. The average was $2.50 higher than October 2018 and the highest monthly price since December 2014.
Looking back to last March, U.S. cow numbers were 100,000 head fewer than a year earlier, but the monthly year-over-year difference has been shrinking ever since. Compared to a year earlier, October's cow numbers were down 40,000 nationally but just 1,000 fewer in the 24 major dairy states.
Strongest year-to-year growth in cow numbers is occurring in Texas, Idaho and Colorado, up 62,000 head combined. More moderate increases were in Michigan, South Dakota and New York. Compared to a month earlier, cow numbers increased by 1,000 head in Idaho, New Mexico, Ohio, Texas and Utah.
Pennsylvania continues to pace decliners, down 30,000 cows from a year ago, followed by Arizona, down 11,000 head. The USDA estimated dairy farms in 12 other states were milking fewer cows than a year earlier.
Feedlot cattle numbers higher
Cattle and calves on feed in the nation's largest feedlots totaled 11.8 million head on Nov. 1, up about 1% from a year earlier. October placements totaled 2.48 million head, up 10% from the same month a year earlier.
Figures and charts
Progressive Forage tracks regional hay price trends using average monthly prices reported for selected states by the USDA's National Agricultural Statistics Service (NASS). The USDA report does not provide hay quality classes in its price reports. By region, states included:
Southwest – Arizona, California, Nevada, New Mexico, Oklahoma, Texas
East – Kentucky, New York, Ohio, Pennsylvania
Northwest – Colorado, Idaho, Montana, Oregon, Utah, Washington, Wyoming
Midwest – Illinois, Iowa, Kansas, Michigan, Minnesota, Missouri, Nebraska, North Dakota, South Dakota, Wisconsin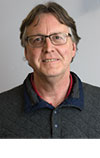 Dave Natzke

Editor
Progressive Forage