Harvest season has wound down, but hay markets have not yet heated up heading into the final month of 2016. Here's a list of factors (some naughty, some nice) impacting hay producers and marketers as winter approaches.
Drought areas grow
Although the growing season has ended in most areas, USDA's latest World Agricultural Outlook Board report indicates drought conditions have worsened heading into winter, especially in the South and Southeast. As of Nov. 22, about 33 percent of U.S. hay acreage was located in areas experiencing drought, more than double the percentage compared to a month earlier.
Check out the hay areas under drought conditions.
In dry areas of the Southeast, even livestock producers with large inventories of hay will be impacted, according to John Jennings, animal science professor with the University of Arkansas System Division of Agriculture. Poor pasture growth will force those producers to provide supplemental hay feeding earlier and longer.
October hay prices mixed
On the national level, the average alfalfa hay price weakened slightly in October, while the average price for other hay rose, according to the USDA National Ag Statistics Service's (NASS) monthly Ag Prices report, released Nov. 30. However, a deeper dig into regional and state prices reveals more hills and valleys.
Alfalfa
The October 2016 U.S. average price paid to alfalfa hay producers at the farm level was $135 per ton, down $2 from September and $20 less than a year earlier.
Despite the overall national decline, October prices were up about $8 per ton in the East and Midwest compared with September, with the largest monthly increases in Wisconsin (up $29), Minnesota and New York (both up $21), and Pennsylvania (up $14). Eastern hay prices were impacted by the worsening drought conditions across much of New England and the Southeast. Prices were mostly steady in the Southwest and Northwest (Figure 1).
Most states saw alfalfa hay prices lower than a year ago, with prices in Colorado, Idaho, Minnesota, New Mexico, Pennsylvania and Texas down $35 to $49 per ton.
Kentucky continued to be the price leader in October 2016 at $225 per ton, with New York and Pennsylvania also hitting the $200 per ton mark. Lowest average prices were in North Dakota ($79 per ton), Nebraska ($82 per ton) and South Dakota ($87 per ton).
Other hay
With prices hitting 10-month highs in the Northeast, the October U.S. average price for other hay was estimated at $121 per ton, up $7 from September but unchanged from October 2015. Elsewhere, regional averages were mostly steady across the Midwest, Northwest and Southwest (Figure 2).
Among individual states, producers in Michigan, New York and Ohio saw double-digit gains of $10 to $15 per ton compared with a month earlier.
Compared with a year earlier, other hay prices were down $70 per ton in Nevada, $41 per ton in Pennsylvania and $25 per ton in Colorado and Washington.
Highest October 2016 prices were in New York ($197 per ton) and Pennsylvania ($186 per ton); lowest prices were in Wisconsin ($51 per ton), Minnesota ($59 per ton) and North Dakota ($61 per ton).
Auction and market summaries
End-of-November hay auction and market reports were limited due to the Thanksgiving holiday, with regular schedules resuming in December. Based on summaries of reports issued prior to the holiday:
• Southeast: Alabama hay prices were fully steady, with trade moderate.
• Southwest: California hay traded steady with moderate demand. In the final hay report of the season, New Mexico alfalfa hay prices were steady, but trade and demand was light. With plenty of hay available in Texas, all hay classes were mostly unchanged on moderate movement. Utah prices were mostly steady to weak, with trading slow.
• Plains: Colorado hay prices were fairly steady with activity and demand moderate to light. In southwest/south/central Kansas, hay trade movement remained moderate, with stronger demand for dairy-quality alfalfa. Oklahoma alfalfa movement remains slow, but slightly improved for hay moving to beef producers. Drought conditions are spreading. Wyoming, western Nebraska and western South Dakota prices were unevenly steady with activity, and demand was moderate to light in all classes. Nebraska alfalfa and grass hay sold unevenly steady, with demand still relatively slow. There are more sellers than buyers, with cattlemen watching feed cost this fall. Some Nebraska feedlots inquired about hay prices for fall and winter delivery.
• Northwest: All grades of Idaho alfalfa hay traded steady in light test, with demand light. There was good demand from California buyers. In Montana, alfalfa hay demand is light and offerings were moderate. While dairy-quality hay remains hard to find, demand for dairy hay is just as elusive, and prices were well below the $1 per relative feed value point. Oregon hay prices trended generally steady, with most demand for retail/stable hay. Export and domestic alfalfa sold steady in light test in Washington and Oregon.
• Midwest: In Iowa, limited supplies of quality hay are bringing a premium as markets are showing stronger demand. In Missouri, some limited supplemental feeding has started by producers who failed to get enough grass stockpiled. Hay market activity remained light and unlikely to pick up prior to any major winter weather. The supply of hay is moderate, demand is light and prices are mostly steady. In South Dakota, high-quality alfalfa and all qualities of grass continue to hold at mostly steady levels; mid to lower quality alfalfa sold steady to weak. Mild weather allowed cattle to be pastured on corn stalks. More high-quality hay was starting to show up for sale in southwest Minnesota; overall prices were steady. In Wisconsin, lower quality round bale hay was readily available, but a mild fall resulted in little hay being brought to market.
• Northeast: In Pennsylvania, a very light supply of hay and straw sold weak on slow trade activity and light to moderate demand. In the Lancaster area, overall hay sold steady to weak.
Alfalfa exports slipped
Alfalfa hay shipments totaled 201,734 metric tons (MT) in September. Valued at $59.9 million, it was the lowest volume and value since June. However, volume was still 34 percent more than a year earlier, and it was the fifth consecutive month above 200,000 MT. Alfalfa hay exports to China, Saudi Arabia and South Korea were well above a year ago, with sales to Japan and the United Arab Emirates marginally higher.
At 131,080 MT, September exports of other hay were the highest since November 2015. Those sales were valued at $37.6 million, the highest since March.
Shipments of dehydrated alfalfa cubes and meal were up compared with August, but sales of other alfalfa products were lower.
Offshore, the domestic supply of hay has been harvested in China, Japan and Korea, main U.S. export markets. Rice straws and grasses are competing directly with imported hay, according to Christy Mastin with hay exporter Eckenberg Farms Inc., Mattawa, Washington.
Large volumes of alfalfa imported into China have not yet been sold to farmers in the country, leading to building inventories.
Dairy outlook: More milk per cow
Good feed quality and quantity at lower prices – combined with ideal "cow weather" – continues to boost milk production per cow in the U.S. Both nationally and in the 23 major dairy states, October milk output per cow was up more than 40 pounds compared with a year earlier, the highest differential of 2016. Year-to-date milk per cow is averaging about 1.7 percent more than a year earlier.
October U.S. milk production was estimated at 17.55 billion pounds, up 2.5 percent from the same month a year earlier. Milk cow numbers were estimated at 9.34 million head, 15,000 more than a year ago, but 2,000 head less than September 2016.
Texas and, to a lesser extent, New Mexico continue their year-long recovery from last December's snowstorm Goliath. Texas cow numbers are up 33,000 and New Mexico cow numbers are up 11,000 since crashing in January.
Strong regional growth continued from the Northeast through the Midwest. Even California, which posted milk-production declines from year-earlier levels for 23 consecutive months, saw an output increase of 1.8 percent in October. Like the rest of the country, that growth came from more productive cows, as cow numbers were down 11,000 from a year earlier.
Mark Stephenson, director of dairy policy analysis at the University of Wisconsin – Madison, and Bob Cropp, dairy economics professor emeritus, forecast price improvements in 2017. While post-holiday dairy product sales declines could mean weakness extending into the first part of the year, Stephenson projects overall 2017 prices could be up $2 per hundredweight compared with 2016. Cropp forecasts prices to increase each quarter, from the high $15s at the start of 2017 to $17s by the fourth quarter.
Beef cattle outlook: Supplies hampering prices
October U.S. fed cattle marketings totaled 1.71 million head, 5 percent more than October 2015. Beef production in 2017 is forecast to be about 4 percent higher year-over-year. Given the higher 2017 beef production forecast and the large amount of beef currently held in cold storage, prices are likely to remain under pressure, according to USDA's latest outlook report.
There were fewer cattle placed into feedlots in October. October placements totaled 2.17 million head (2.11 million net), down 5 percent from a year earlier. Cattle and calves on feed in U.S. feedlots with a capacity of 1,000 or more head totaled 10.7 million head on Nov. 1, down about 1 percent compared with a year earlier.
Figures and charts
The prices and information in Figure 1 (alfalfa hay market trends) and Figure 2 ("other hay" market trends) are provided by NASS and reflect general price trends and movements. Hay quality, however, was not provided in the NASS reports.
For purposes of this report, states that provided data to NASS were divided into the following regions:
Southwest – Arizona, California, Nevada, New Mexico, Oklahoma, Texas
East – Kentucky, New York, Ohio, Pennsylvania
Northwest – Colorado, Idaho, Montana, Oregon, Utah, Washington, Wyoming
Midwest – Illinois, Iowa, Kansas, Michigan, Minnesota, Missouri, Nebraska, North Dakota, South Dakota, Wisconsin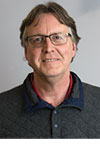 Dave Natzke

Editor
Progressive Forage