Managers and owners often have the tough decision of weighing what expenses must be reduced while still increasing profit and, above all, how to be most efficient. The initial impulse may be to cut some costs temporarily, but this may lead to long-term consequences, especially in terms of milk peak, persistence and total yield.
Feed is the largest expense category for dairy operations, and the importance of feeding well-ensiled forages, with high levels of digestible nutrients, is imperative for improving feed efficiency and increasing income over feed costs.
Corn silage is the cornerstone of most North American rations. What is done during harvesting and ensiling of whole-plant corn will impact the ration formulation for the following year. There are some key management practices that help maintain or enhance the value and quality of silage and should be viewed as investments rather than expenses.
Manage the details
The key to producing and maintaining the highest-quality silage is to minimize exposure to air. During early ensiling, the presence of air in the forage mass allows for plant and microbial respiration, which produces heat and destroys vital nutrients and dry matter (DM), delaying the actual fermentation and resulting in a lower-quality feed. During storage and feedout, air that penetrates the silage mass stimulates the activity of spoilage yeast, which is responsible for heating and aerobic deterioration of silages.
Air is squeezed from the ensiled crop, and kept out, by packing the silage tightly. General guidelines for silage packing densities are at minimum 15 pounds DM per cubic foot or 44 pounds fresh matter per cubic foot. Packing density is affected by DM content, particle size and degree of packing, which itself is affected by the weight of the packing tractor, harvest rate, layer thickness of the forage spread and packing time.
DM loss has been directly related to the DM density of the silage (Figure 1), and densely packed silage also requires less storage space: Going from 13 to 15 pounds DM per cubic foot in a silage storage structure allows for ensiling approximately 15% more forage in the same space, along with making a smaller, safer silage structure.
To help predict the final packing density given by a specific range of parameters, the University of Wisconsin Extension team has put together worksheets free for anyone to use (Harvest and storage).
Heavy tractors will naturally lead to better packing. Extra weight can be added by filling the tires with water, putting more weights or latches on the tractor, or using a roller adapted on the three-point hitch. However, there is a false assumption that tractors with dual wheels – or even worse, track tractors – will be as efficient as tractors with narrow tires when it comes to packing the forage tighter. Narrow or single tires pack tighter at the surface but have potential to lead to less adherence and tires spinning off.
The rate at which the silage is delivered also affects the final packing density. The "800" rule is a practical and easy tool based on 800 pounds of packing weight being needed for every ton of crop delivered per hour; for example, for a delivery rate of 150 tons per hour, 120,000 pounds of packing weight (tractors) would be required to make silage with desired density levels.
To maximize packing density, it is also recommended to build the pile with thin layers (6 inches or less) of fresh forage from each truck load. Slow delivery rate of forage to the silo normally results in thinner layers across the top, allowing for more packing weight per amount of forage.
How about quality?
Corn silage is a roughage but also has very high energy value due to the starch content. The starch is located in a region of the kernel called the endosperm but is protected by a tough outer layer called the pericarp. In order to expose the starch and make it available for animal digestion, the kernel must be processed or broken into several pieces (Figure 2).
Over the past decade, there has been an increase in research investigating the availability of starch from corn kernels for ruminal digestion. For example, there have been studies looking at the effects of the levels of zein proteins (prolamines) in the kernel, kernel processing methods and the degree of kernel processing on fecal starch levels and, more recently, hybrids with alpha-amylase expressed in the kernel.
While at the University of Wisconsin, Pat Hoffman, in collaboration with Lallemand Animal Nutrition, reported the degree of starch accessibility in high-moisture corn for digestion was affected by the corn hybrid (floury higher than flint), length of storage (time influences the degradation of the starch protein matrix, at least four to five months is advisable if possible) and moisture content (drier samples had lower degradation of the matrix). These concepts are important to keep in mind especially if silage is fed soon after production. Keep in mind, starch digestibility could change by up to 2 points per month, so it should be tested monthly to properly balance the ration.
According to industry guidelines, the optimum kernel processing score (KPS) is when 70% or more of the corn silage starch passes through a 4.75-millimeter screen. Based on a summary from Rock River Labs, there has been continuous improvement in average KPS through the years, especially from the 2012 to 2013 crop year (56.9% versus 63.3%, respectively); however, the current average has not yet reached 70%.
Worthwhile investments
Silage losses of 15% DM or more can easily happen in normal field harvesting conditions. Reducing losses by 5 points, for example, by the use of an inoculant with independent research verification, would save $2,000 per 1,000 tonnes of silage, assuming the silage is conservatively valued at $40 per tonne as-is. Replacing this 5% DM loss in 1,000 tons of corn silage (DM basis) would require just under 40 tons of 86% DM shelled corn, based on the assumed total digestible nutrient (TDN) values of 70% and 88%, respectively. In addition, silage with high DM losses not only has less overall tonnage to be fed, but the feed is also of lower nutritional quality and has a higher potential for heating, mold and mycotoxin production.
It has been shown that a KPS improvement (for instance, from an "average" score to "optimum") is worth an estimated extra 2 pounds of milk per cow per day. Similar improvements have also been shown using shredding processing rolls, according to University of Wisconsin research.
Final comments
The main determinant of silage quality is forage quality at harvest. Using best management practices during ensiling all the way through feedout ensures and maximizes the nutrients available to the animal.
Silage making is a multiphase process with each piece being an important part of the puzzle. Investing in proper forage packing to maximize DM recovery, researching proven inoculants and silage covers to maximize nutrient retention and minimize heating and spoilage, and getting most of the energy potential of corn silage through starch digestibility and processing are important factors in the silage and nutrition program to help the dairy producer maximize efficiency and profitability.
Renato Schmidt received his Ph.D. in animal nutrition from the University of Delaware and is employed by Lallemand Animal Nutrition, North America as a technical services – forage team member, since 2008.
Bob Charley received his Ph.D. in microbiology from the University of Strathclyde in Glasgow and is employed by Lallemand Animal Nutrition, North America as the forage products manager, since 2002. Email Bob Charley.
References omitted but are available upon request. Click here to email an editor.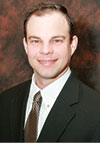 Renato J. Schmidt

Technical Services – Forage
Lallemand Animal Nutrition, North America