BJ Marks is an eighth-generation farmer in Mansfield, Georgia. He grew up in and around the livestock business; therefore he understands that forage quality and production is one of the biggest contributors to the success of any livestock operation.
He considers himself a forage fanatic.
After a few years of drought and struggles, in 1994 his family's operation transitioned from dairy to beef cattle and retail hay sales. Though this crop has yet to gain the status it has in other regions of the U.S., Marks saw the need for feed in the Southeast region, as he explained that they had been bringing their hay over from Wyoming.
"We saw herds were shrinking, and it wasn't economical for these smaller farms with 20 to 30 cows to own hay equipment, but we had the equipment, and we could do it at a custom rate," says Marks. "So we started doing custom haying on the side after our full-time jobs."
In addition to round bales and square bales, Marks dove into the baleage business and now produces 10,000 to 12,000 bales a year consisting of bermudagrass, ryegrass, fescue and sudangrass.
Baleage is grass that is baled and wrapped quickly following cutting. This minimizes the risk of crop loss and damage, as it is protected from rain. It then becomes a fermented forage that offers producers an alternative feed for their livestock.
Throughout Marks' experience, he has picked up 10 lessons for those producing baleage in the southeast U.S.
1. Bale tube placement matters
"The first year we tried wrapping, we didn't know a lot about bale placement in a field and placed the bales in the bottom of the field. That tube line then acted just like a dam when the rains came 45 days later. Judge your land's topography; understand that your feed needs to be extremely accessible and make sure you're not creating a problem for yourself."
2. Don't skimp on weed control
"In our first year, we learned that sudangrass does not like pressure. When we got our samples back, our stand was not very good. We realized that some summer crops don't like pressure from other grasses. The following year we sprayed and saw our stand, yield, RFQ number and sugars go up. We witnessed higher yields as well. So follow weed protocols and do not skimp."
3. Plan according to equipment
"When it comes to equipment, make sure you plan for crop conditions. Bales are heavy, most bales weighing 1,400 pounds. If you're using a small tractor, you can break those forks. Make sure you have the equipment to handle these bales. If it is recommended you use 100 hp with equipment you have, you better get 120 hp because that recommendation doesn't include crop condition. Wet crops are heavier."
4. Don't cut more than you can wrap
"It's recommended you wrap within nine to 12 hours of baling. So when they say don't cut more than what you can wrap – they mean it. And if you're expecting to bale by noon, it could easily become 3 p.m. and then you find yourself stuck in the middle of the night trying to get everything done. Start smaller – maybe wrapping 10 acres or so – to figure out your system."
5. Moisture matters
"It's tricky determining moisture. Spend the money for a moisture tester. If you can figure out where your baleage is, you can figure out your adjustments. We start at 60 percent moisture and stop at 40 percent. If you put junk in that tube, it'll come out as junk; this is not a miracle-type process."
6. Doing your research can help you prevent the necessity of using inoculants
"In our experience, we haven't seen much of a benefit to using inoculants until we get below 35 percent or above 65 percent moisture. This result can vary from operation to operation, so do your own homework; it could save you some hassle."
7. Baleage can be effective for any cattle producer
"When you put pen to paper, we've found that producing your own baleage becomes most cost-effective for cattle operations with 100 head or more. Producers are generally slow to accept new practices; it is often economics that changes minds. We've found that 1 ton of baleage costs 72 dollars for us to produce and, as we compare that to other commercial forage feed costs, we can easily see that baleage makes sense for us."
8. Keep an eye on your crop
"Aphids are the bane of your existence in sudangrass. When leaves are shiny, that's a telltale sign. The aphids leave that shiny substance as they eat. There isn't always a problem with the first cutting, but the second cutting is typically really bad. Pests persist in any crop. You can use products, but your diligence in keeping an eye on your crop will be your best tool in making sure you aren't losing your crop."
9. Make sure your equipment is ready to go
"If your equipment is not set up for baleage, it won't do baleage. We've found that a fully functioning baler can turn into a fiery mess in about 30 seconds. You are going to have breakdowns, that's just the nature of the beast. Yet, you'll spoil your crop and end up paying for it if the preliminary work of maintaining your equipment isn't a priority."
10. Stay focused and stick with it
"There were naysayers when they saw our investments, but stick to your dreams. You can make it, but there will be some bumps in the road. Use your resources, there are plenty out there. But understand that you must ask for help; you are the one who has to reach out."
"In all, if you decide to make the switch to baleage, watch your cattle and crunch the numbers. You'll be impressed. I've learned that it doesn't take long to pay for your baleage. When you see your cows have good-lookin' calves on their sides, you'll know you did the right thing," Marks says.
PHOTOS: Photos provided by BJ Marks.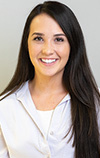 Sundee Holtman

Editorial Intern
Progressive Forage