Producers can choose from a wide variety of forage species when they create a forage system from scratch. Options include both annuals and perennials, with both warm- and cool-season species represented, and the varieties available within species are many.
Despite all the variety of what is available, a few perennial species rise up to take on the role of the "base forage" for nearly every farmer in a region. That base or "dominant" perennial forage has agronomic characteristics that make it the forage that "wants to be on the land."
As you read this, it is more likely you have a farm already dominated by one forage species. In that case, you need to learn all you can about how your base forage impacts your livestock production system.
Whenever you renovate pasture, you should consider planting a species that complements the base forage, as it is unlikely many farmers will choose to kill a strong and productive pasture to change the species of grass or legumes.
In many of the grazing regions of the eastern U.S., the two dominant forage species are bermudagrass and tall fescue. Vast areas of the upper South, lower Midwest and Mid-Atlantic with heavy soils are dominated by tall fescue, while much of the southern and coastal plain regions, where sandy soils are most common, are dominated by bermudagrass.
Other species, including bahiagrass, dallisgrass, orchardgrass and bluegrass, sometimes take on that dominant base forage role, but none rise to the level of tall fescue and bermudagrass in overall system domination.
For many decades, finding a suitable perennial to take that dominant role in the upper South and Mid-Atlantic was an elusive quest. Farmers grazing cattle prior to the 1950s have told me that in those days, pastures in the Piedmont of North Carolina were primarily composed of warm-season annuals such as bluegrass, white clover and wiregrass, and the winter feeding season was long. There clearly was a need in the region for an ideal base forage that could help create a more year-round grazing system.
Conditions the ideal forage would have to endure included hot and potentially dry summers, cold and wet winters, and frequent drought. The discovery of "Suiter's grass" by E.N. Furgus, which was later released as Kentucky-31 tall fescue, quickly spread across the region now known as the Fescue Belt where it became that base forage.
Extension and other governmental agencies even promoted Kentucky-31 tall fescue in the 1950s as "the first permanent pasture option for the South." Unfortunately, Kentucky-31 tall fescue turned out to fail one of the key characteristics of the "ideal base forage."
The ideal base forage characteristics
In my mind, the ideal base forage must possess several key characteristics: It must be high yielding, have at least moderate or higher nutritive value, be easy to establish and manage, must be resilient to drought and grazing while wet (pugging), and it must support a moderate to high level of animal performance.
Kentucky-31 gained its dominant role because it excelled at all these things except for the last one. So while Kentucky-31 clearly is the dominant forage in our region, you can't say it is the ideal base forage because it fails that last important test – supporting a high level of animal performance.
Despite the fact that Kentucky-31 dominated our landscape by the 1970s, the search for that elusive ideal base forage for the region eventually continued. The discovery of the toxic endophyte, which caused the poor animal performance in livestock grazing Kentucky-31, led to the release of endophyte-free tall fescue varieties in the late 1970s.
This new type of tall fescue first appeared to meet all the characteristics for the ideal base forage, but with time, it became clear that it lacked the drought persistence it would need to take over the role of base forage from Kentucky-31.
About 30 years ago now, a major breakthrough occurred when Gary Latch of Ag Research New Zealand and Joe Bouton of University of Georgia met and started a collaboration that led to the release of Jesup MaxQ tall fescue. This new forage concept appeared to have excellent agronomic traits like Kentucky-31, but supported the animal performance of endophyte-free fescue.
Variety testing
Dr. Jim Green and I conducted a study that started in 1999 at the Butner Beef Cattle Field Laboratory in the Piedmont of North Carolina that ran six years (one year of establishment and five years of grazing) comparing toxic, endophyte-free and novel endophyte Jesup tall fescue. This study showed that Jesup MaxQ had great potential for long-term persistence. Jesup MaxQ was not quite as competitive with other species as toxic Jesup, but this allowed more space for clover and other desirable grasses, and reinfection with the toxic Jesup did not occur even though adjacent plots were allowed to go to seed during grazing each spring.
Animal performance on Jesup MaxQ was far better than the toxic infected treatment, and matched or exceeded endophyte-free fescue. After five years of grazing, the endophyte-free pastures were starting to play out, but the toxic endophyte-infected and the MaxQ were both getting stronger, showing the kind of persistence desired in the ideal base forage.
Today, there are seven commercial varieties of novel endophyte tall fescue being marketed, including Jesup MaxQ, Texoma MaxQ2 and Lacefield MaxQ2 from Pennington Seed; Estancia with Arkshield from Mountain View Seeds; Martin 2 with Protec and Tower with Protec from DLF Seeds and Science; and BarOptima plus E34 from Barenbrug Seeds. These are all very good varieties, and in general, any of them would be expected to give better long-term outcomes than either endophyte-free or toxic endophyte varieties, so farmers have quite a few options when selecting something to plant.
Currently, each of the companies marketing novel endophyte tall fescue sell their seed under standards set by the industry alliance group in which they participate, so when you purchase those products, you know a third party has certified the presence and viability of the all-important endophyte component.
Should you convert?
I have the strong opinion that nearly all progressive livestock growers with Kentucky-31 tall fescue pastures should convert at least some of their ground to novel endophyte fescue. While I am still a big fan of KY-31 for winter grazing, hay production, etc., having novel endophyte tall fescue for young and growing animals, and other high-value livestock, will prove to be a major production advantage.
The novel endophyte tall fescues are easy to establish, but it is important to use a system that completely removes the toxic plants formerly present in the pastures being converted. It is also critical to provide careful management during establishment years to ensure a good initial stand.
Resources for growers
To help farmers seriously interested in renovating some of their pastures with novel endophyte tall fescue, we have recently been working with a group formed in Missouri called the Alliance for Grassland Renewal. This group was formed by Missouri Extension and is composed of universities in the Fescue Belt (Missouri, Kentucky, Clemson and North Carolina State), the seed companies selling novel endophyte tall fescue, some other related businesses and several nonprofit groups (including the Noble Research Institute).
The goal of the group is to develop a self-imposed system of regulating seed quality, to develop educational programs to support producers in conversion projects and to promote the concept of novel endophyte tall fescue. The alliance has been doing educational workshops primarily in Missouri for five years and brought the program to the East Coast last year with workshops in Missouri, Kentucky, South Carolina, North Carolina and Virginia.
There was a lot of interest in the program last year, so once again this spring (2019), the workshop series will be presented in several locations (email the author for dates, locations, speakers and topics, or go to Alliance for Grassland Renewal for details). We are excited to be able to bring this high-quality workshop to so many producers across the Fescue Belt.
The program focus is to help producers that will be planting novel endophyte tall fescue pastures in the fall of 2019 to be successful. The alliance will also be sponsoring a workshop at the American Forage and Grassland Council Annual Conference in St. Louis, Missouri, on Jan. 8, 2019.
For grassland farmers in the Fescue Belt, the time is here to adopt what I believe will likely prove to be the "ideal cool-season grass for the eastern U.S.": novel endophyte tall fescue. We each have to see how this grass fits into our systems and getting better educated on the topic is the best way to start. However we do it, it is time to accept this new technology and begin widespread adoption of the ideal base forage for the tall Fescue Belt.
PHOTO 1: Tall fescue is the best cool-season grass for winter stockpiling.
PHOTO 2: A heifer grazes toxic endophyte-infected Jesup tall fescue.
PHOTO 3: A heifer grazes Jesup MaxQ tall fescue. Photos provided by Matthew Poore.
References omitted but are available upon request. Click here to email an editor.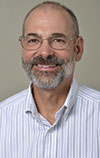 Matt Poore

Director – Amazing Grazing Program - Beef Cattle and Forage Extension Specialist
North Carolina State University