Aphanomyces root rot has plagued alfalfa growers for decades. Over the years, two different genetic manifestations of the disease have been discovered: Race 1 and Race 2. Fortunately, alfalfa varieties with resistance to both races have been on the market for a while, providing excellent protection for alfalfa growers across the country.
However, a relatively new strain of the disease – Race 3 aphanomyces – is appearing with greater frequency, particularly in southwestern Wisconsin. We have even seen evidence of Race 3 farther north at the Forage Genetics International (FGI) West Salem, Wisconsin, location.
Odds are that it is in other areas of the state as well. Since races 1 and 2 have spread across geographies in the past, Wisconsin growers, as well as alfalfa producers in other states, should be prepared.
So what does this mean for alfalfa growers? What are plant breeders doing to create Race 3-resistant varieties? When will these new varieties become available? Will Race 3 spread beyond Wisconsin, or has it already? We have answers to some of these questions and are working on answering the rest.
Aphanomyces background
Aphanomyces, caused by the pathogen Aphanomyces euteiches, most often infects the roots of an alfalfa plant early after seedling emergence. The disease causes stunting, reduced nodulation and poor root development in seedlings.
It can also manifest in mature alfalfa plants, pruning the small branch roots where nodules enable nitrogen fixation and nutrient uptake occurs.
Visual symptoms usually include roots that have a gray, water-soaked appearance, yellowed cotyledons, stunted growth and limited yields. The disease is commonly found in soils that are saturated, poorly drained or compacted, or that have limited water dispersal.
"Race 1 and Race 2 aphanomyces has been widely identified in the Midwest, the East and areas of the Pacific Northwest," says Mark McCaslin, Ph.D., vice president of research, Forage Genetics International. "Many alfalfa varieties currently on the market have resistance to both races." Researchers are working together to develop new alfalfa varieties that will be resistant to Race 3 aphanomyces.
Race 3 research
Researchers at the University of Wisconsin – Madison have been testing soil samples from farmers who suspect a new race of aphanomyces has cropped up in their fields. These farmers had planted Race 1- and Race 2-resistant alfalfa but were still seeing damage. In the summer of 2014, University of Wisconsin researchers were able to isolate a new strain of aphanomyces from these soil samples, which they called Race 3.
Likewise, FGI scientists had been screening for a new race of aphanomyces for the past couple of years. When we received Race 3 isolates from the University of Wisconsin and compared them to what our researchers were working on, we found they were very similar.
W-L Research now has a number of experimental alfalfa varieties, both conventional and HarvXtra Roundup Ready, in trials using the University of Wisconsin Race 3 isolates. These isolates have been shown to have high levels of resistance to all three races of aphanomyces.
Together, private researchers are working to evaluate for all the other characteristics required for these varieties to be successful commercially. We probably have another two to three years before we can go into production on a commercial product.
"FGI is in the early stages of field testing these Race 3-resistant varieties in a broad area running from the state of Washington to Pennsylvania," McCaslin says. "We will begin to collect field data this year and are confident that we'll have commercial products available in 2018."
Combating Race 3
Until new Race 3-resistant varieties become available, Stamina fungicide seed treatment can help in the meantime. This treatment provides protection for the first five to six weeks, which is the time when damage from aphanomyces is the most serious.
"At least in the short term, request alfalfa seed treated with Stamina," is McCaslin's message to alfalfa growers. "Regardless of whether you have Race 3 aphanomyces in your fields, it will provide protection for your alfalfa plants during the critical establishment phase."
Breeding solutions
Plant breeders are always asking themselves: How do we stay one step ahead of a newly discovered pathogen by making sure we identify a new form of disease resistance to it and have resistant varieties in-market as quickly as possible? That's what alfalfa breeding companies are doing right now with Race 3 aphanomyces.
But until a Race 3-resistant variety is on the market, alfalfa growers haven't been left stranded. "We found out relatively early about Race 3 aphanomyces," McCaslin says. "We identified sources of resistance to this new race, incorporated those into our varieties and now have those in trials."
"We'll have products on the market in a relatively short period of time. And there's even a seed treatment that provides protection against Race 3 during the most vulnerable establishment phase, until resistant varieties come along to plant. That's pretty good news for forage growers." FG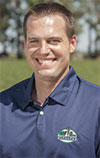 Jeremy Hayward

Brand Manager
W-L Research
A recipe for isolates
How do plant pathologists determine if there is a new race of aphanomyces, or if it is just a more virulent version of the prior race? The primary method is to isolate the new strain of the fungus, inject it into another plant and see if the culture overcomes resistance to it. Here, briefly, is how the process works:
A farmer has a field planted with alfalfa that is resistant to Race 1 and Race 2 aphanomyces, yet there are plants in the field with symptoms that resemble the disease. Root samples would be taken from these plants and analyzed in a laboratory.
Then, the strain of the fungus that has infected the plant would be isolated. This "isolate" would be placed in a petri dish, then grown – or cultured – outside of the plant. Scientists can then determine if this is an already-known race of aphanomyces, a new race or a new disease entirely.
If the culture is, in fact, a new race of aphanomyces, by inoculating plants with little resistance to different races, scientists can see if the culture is overcoming the resistance that is present in a Race 2-resistant plant or not. Then, experiments to create plants with resistance to the new race can begin, followed by field trials using them to test viability and resistance. FG